William Hardaway visits the United States Naval Academy – Gig Harbor Now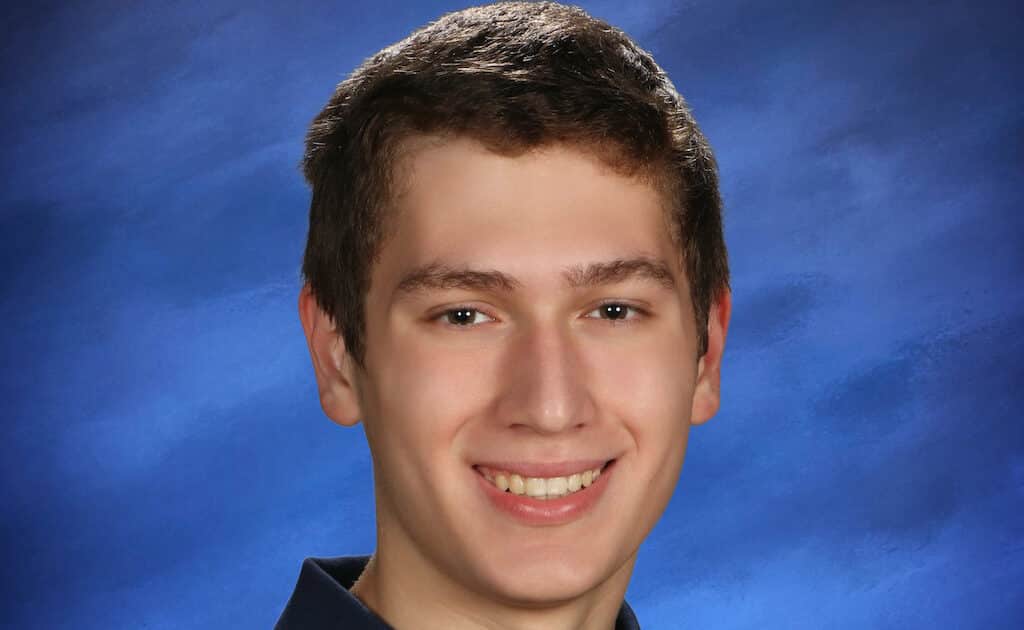 Gig Harbor Now publishes the profiles of each of the 25 honored students honored by the Greater Gig Harbor Foundation. Students will be honored at a banquet from 6-9 p.m. on Wednesday, May 18, 2022, at Ocean5, 5268 Point Fosdick Dr.
Student: Guillaume Hardaway
The school: Peninsula High School
Category: Academic success
William Hardaway is an achiever. He's captain of the varsity track team, has taken 18 AP/Honors courses, and played in the Knowledge Bowl since freshman year. He is also a student pilot with more than 20 flying hours and he won three silver palms as an Eagle Scout.
This fall, thanks to a recommendation from U.S. Representative Derek Kilmer, William is heading to the U.S. Naval Academy to study aerospace engineering and "work on the R&D side" in the military.
Many of William's Eagle Scout activities were tied to his career aspirations. He earned badges in space exploration, robotics, and astronomy, to name a few.
Debate Captain
He's also captain of the PHS Speech and Debate Team (his favorite school activity) and his favorite talking points have been corporate space exploration, he said.
He is particularly proud of the work he has done for his Eagle Scout project – mapping and installing beacons in Rotary Bark Park. "I tried to use GPS tracking, but a lot of the foliage along the trails is too dense, so I spent many hours every weekend walking the trails.
With the data he collected, he designed 30 maps and installed them at orientation points along the trails. His cross-country team trains in the park and sometimes he and his teammates had to find runners who got lost.
"Creating the maps has been a very rewarding way to help improve my community," he said.
"A Quick Mind"
PHS history teacher Kyle Kendall calls William "an exceptional student with a quick wit and a friendly disposition."
During the pandemic, when lessons were fully digital, William "showed how consistent he was. He was one of the few students who consistently engaged, at a high level, in lessons and daily activities and staying regularly after class ends to ask questions and discuss content or a topic of tangential interest," Kendal said.
Outside of school, while attending the Knowledge Bowl and debates, "…William's wide range of interests and extensive knowledge base were instrumental in the team's success in the competitions," added Kendall.
For William, the biggest challenge in high school was time management.
"I would have the energy and the enthusiasm to tackle a class or a club, but I really struggled to allocate my time properly," he said. He started making lists and using a planner, and "as I learned to organize myself better, I found the activities to be much less stressful and much more enjoyable."
William's advice to young students entering high school is to stick to a strict sleep schedule.
"Not having the energy you need to perform at your peak is a killer," he said. "Also, just try new clubs and activities that you wouldn't normally do. High school is a great opportunity to explore new hobbies and skills.
Guillaume Hardaway
The school: Peninsula High School
Category: Academic success
GPA: 4.0
Parents: Christina and John Hardaway
Activities/Accomplishments: 18 AP/specialty courses; President's Award for Excellence in Education: AP Scholar of Distinction; Capstone Diploma; Eagle Scout + 3 silver fins; Ad Alare Dei – Scouts Religious Award; Cross Country Varsity – Captain; College athlete; Speech and Debate, Knowledge Bowl – Captain; National Honor Society; Air Scouts; Racetrack; Student pilot; environmental club; church youth group
Favorite teacher: Mr. Kendal – "He guided me throughout my time at Peninsula. He was my speech and debate coach, my Knowledge Bowl coach, my APUSH teacher and my AP Poli Sci teacher. The lessons and support that he gave me prepared me to succeed in all that I undertake.
The best thing about PHS: "Peninsula is not only extremely welcoming and tolerant, but also truly cares about the education and well-being of its students. I know I would not have accomplished and learned so much without the kindness and caring of each teacher. and staff member. Teachers and counselors bend over backwards to support students, making sure they have everything they need. For me, this has come in the form of orientations through my advanced schedule and many school clubs."