Westwood Invitational: Championship flight looking good | Sports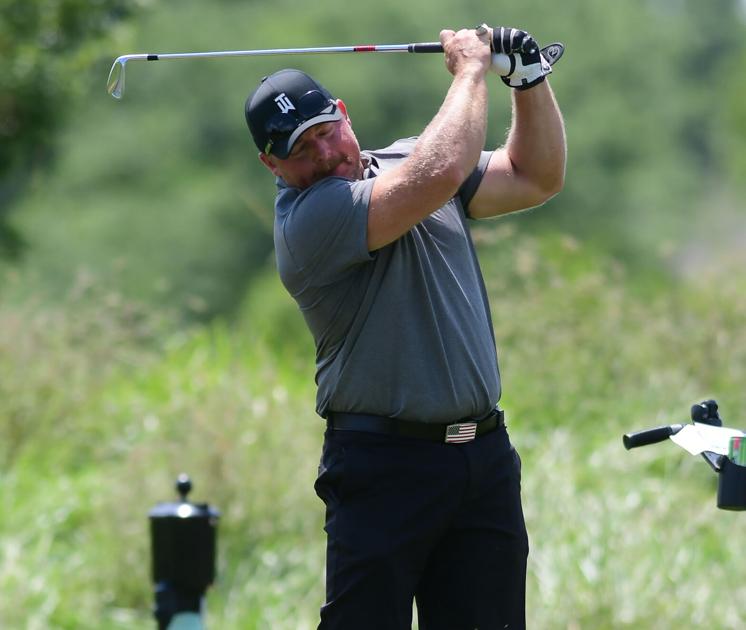 After ridiculous rains, the first round of the 46th annual Westwood Invitational went off without a hitch on Saturday.
There are still two laps left, the forecast is great, the temperature may not even reach 90 degrees. A good question might be whether golf can be better. The field played the ball everywhere on Saturday, but that is likely to change today.
Also, in championship flying it can be difficult for golf to get too much better. It is already taking shape in an interesting way.
Former champion Luke Phillips, whose 18 under the par 192 in 2018 tied the tournament record of former Sooner Brad Dalke – whose 192 in 2016 were a gateway to the 2017 Masters – burned the 18-track holes, shooting a 62 which included eight birdies, an eagle and a double bogey 7 on the fifth par 5 hole.
Phillips is the rare golfer who, despite having accomplished the sport in his youth, became a somewhat better player in his thirties.
Graduated in 2004 from Sayre High School in far western Oklahoma just before Interstate 40 reached the Texas Panhandle, he played college golf in Southwestern Oklahoma. Oklahoma in Weatherford.
The first year he played the event was the year he won it.
"It was just about the most fun I have ever had," he said.
Its closest pursuer is in many ways its opposite. Parker Payne is left-handed, only 15, and has a lot of gambling at a very young age.
A Norman resident, he has just completed his freshman year at Noble, in which he won the State Class 5A golf tournament, and in Saturday's first round at Westwood he only shot 64.
The 18th green pin was back to the right, and Payne hit his approach from the right edge of the fairway pin, about seven feet to the right. He drained it all the way to card 31 on the last nine and called with a big fist pump.
Before the 18th, Payne birdieed at No.5, 7, 11, 12, 15, made an eagle 3 on No.16. He competed twice, once at No.11 and the other at n ° 3 for par.
"My short game is probably my favorite part of my game," he said.
Payne played with Charlie Jackson, a member of Abilene Christian's golf team, who said he didn't put any putt on the way to a tied 70.
"It was going up and down everywhere," Jackson said of Payne.
Behind Parker were a pair of 65s, one belonging to JR Hurley, who won the event in 2019 and 2015, who played for Norman North in the early 2000s, and Bryan Vahlberg, who played at Norman High. at the beginning of the 2000's.
A current Tiger, Carson Wright and Shelby Drake, both shot 67. Christian McAllister and Erik Haworth both shot 68.
• Mastery flight: John Crum and Brandon Blevins both lead after shooting 67s, one shot ahead of Connor Wilson and three shots ahead of Chase Moore, Josh Simpson and Nate Champeau.
Blevins, a Norman North product and former pro assistant at The Trails, is no longer in the golf industry and said Saturday's round was only his fourth of the calendar year.
• First flight: Chris Atteberry, with a 69, managed the only under-par of the takeoff. Sean Simpson is next at 71, followed by John Gustafson at 72. In total, 10 players are within six strokes of Atteberry.
• Second flight: Garry Coons is two steps ahead in the flight. A trio within two strokes of him pursues him: Andre Metzger, John Reese and Cameron Wilksons.
• Third flight: Connor Baumann's 77s lead but the flight is crowded. Jacob Hendrickson is one shot back, Larry Andreson two shots back and 11 more are within six strokes.
• Fourth flight: Paul Darby broke 60 after his 74 was adjusted for his handicap, but that doesn't mean the others weren't close to his opening 59. Hayden Vernia and Tony Atteberry both shot 80, each of which became a 63 adjusted to the handicap.