VIDEO | Saint-Marc passes AI DuPont to open the season | The latest news from WDEL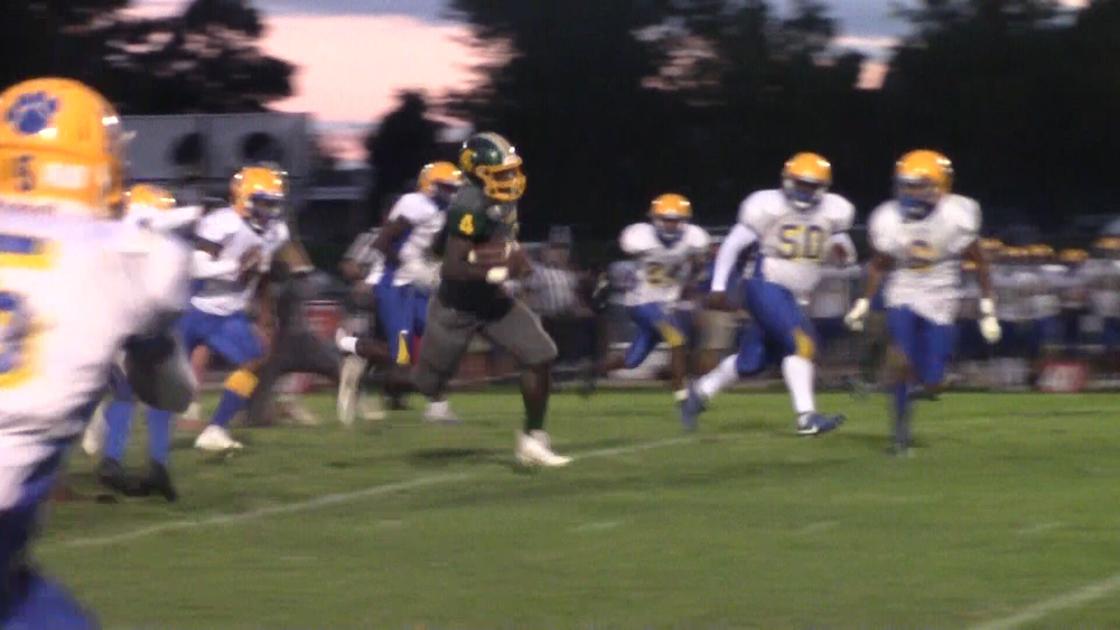 Saint-Marc's Donovan Artis scored three of the Spartans 'six rushing touchdowns in a 41-0 win over AI DuPont in the two teams' opener of the season on Friday night.
The newly created Class 2A teams are located in different districts, meaning the game may impact the playoff standings, but not playoff qualification, which will be determined by intra-district games.
No matter how you slice it, the Spartans' ground attack started early, as Artis trotted 12 yards to give the Saint-Marc a 7-0 lead with 2:34 left in the first quarter.
After an IA punt, Artis then sprinted into the heart of the Tiger's defense, this time with 49 yards to score, but an extra point missed kept the game 13-0 at halftime.
It took Artis just 59 seconds of the second half to complete his hat trick, this time scoring 30 yards to take the lead to 20-0.
A punt put the Spartans back in position, and this time Matt Hanich caught the one-yard touchdown.
Luke Najera added touchdowns at 11 and 7 yards in the 4th quarter to complete the shutout, aided by Luke Watson's control on the line of scrimmage.
Saint-Marc (1-0) will play another out-of-district game next Saturday when he plays at Red Lion.
AI DuPont (0-1) will face the 1A Polytech team at home next Thursday at 6 p.m.