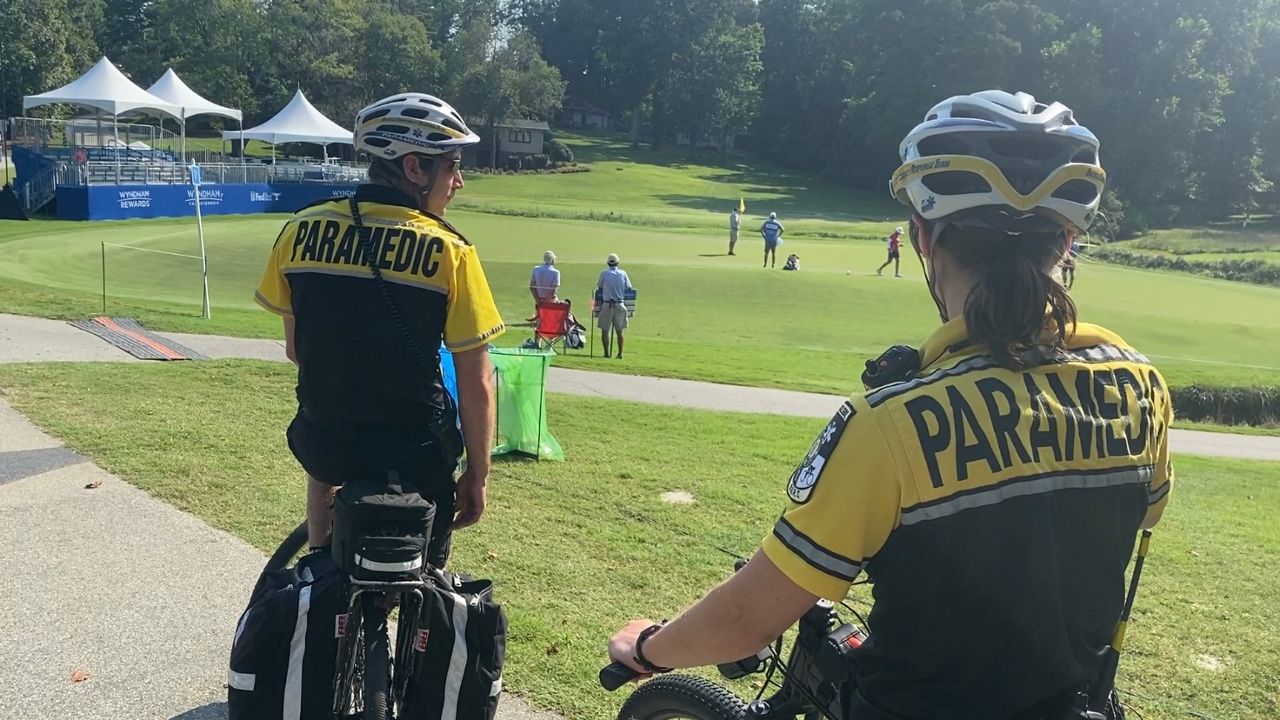 GREENSBORO, NC — The 83rd annual Wyndham Golf Championship is underway in Greensboro, and paramedics have heat safety tips for spectators.
Guilford County EMS said approximately 75 people requested assistance during last year's Wyndham Championship for a variety of reasons, including heat-related issues.
Paramedic Emily Olsen is part of the cycling emergency response team at the tournament, and said dehydration and heat-related emergencies are among her team's biggest concerns during the event .
"It is very hot and humid. One or two bottles of water here won't be enough for people. They have to drink a lot more," Olsen said.
She understands why spectators want to stand in the sun and watch the action, but advises them to find shade whenever possible.
Olsen said heat-related warning signs to look out for include extreme fatigue, rapid heart rate, dizziness, rapid breathing and inability to sweat. She advises anyone coming to Wyndham or any other outdoor event to start drinking plenty of water the night before, apply sunscreen, and take advantage of shaded or air-conditioned areas.
The Wyndham Championship will run until August 7.