The Equestrian Triathlon World Championship returns to support the B&G Club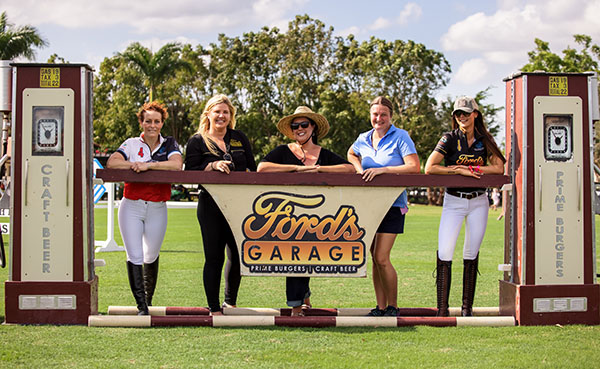 The Palm Beach County Boys' and Girls' Clubs Equestrian Triathlon World Championship will be held at 2 p.m. on Monday, Feb. 7 at EyeCandyLand Farm in Wellington.
World-renowned athletes will come together to compete in a thrilling equestrian competition to benefit the Neil S. Hirsch Family Boys & Girls Club of Wellington.
"Given these unprecedented times, I am so grateful to our Neil S. Hirsch Family Boys & Girls Club Board of Directors for continuing to support our community, and I am extremely grateful and honored to continue the legacy of Neil with our fifth annual Equestrian Triathlon World Championships," said event chair Kathleen Gannon-Ledsome.
Jennifer Schecter, Julie Khanna, Grace de la Gueronniere, Mariana Savage, Marie Fraisse, Pauline Watterlot and Robert Dover serve with Gannon-Ledsome on the event committee. For the first time, five teams will compete for the title of champion. This year's teams include EyeCandy, Ford's Garage, Sebilion, Trelawny and R-360.
The family competition will begin with each team consisting of a polo player, a hunter jumper and a dressage rider. The competition includes a major twist, since the athletes are not competing in their area of ​​expertise.
Some of the best known names in the world of equestrian sports will participate including Daniel Bluman, Olexa Celine, Nacho Figueras, Delfina Blaquier, Nic Roldan, Betsy Van Dyke, Vanessa Mannix, Kendall Cox, Paul O'Shea, Kerstie Allen, Ben Ebeling, Emma Marlowe, Pamela Flanagan, Andrea Woodward and Bliss Heers.
The title sponsor is EyeCandy. Other sponsors include Bainbridge Companies, BlackWatch, Brownington Foundation, Everglades Farm Equipment, Hon. Danielle Moore, Joe DiMaggio Children's Hospital, Lamborghini, Louise Armour, Neiman Marcus, PNC Bank, Publix Charities, Sant Ambroeus, Sebilion, ShowPlus powered by CaptiveOne and Trelawny.
Tables and VIP tickets are available. For more information, contact Elena Corsano at (649) 209-6965 or email [email protected]