Six Nations: Scottish new cap Rory Darge takes lessons from La Rochelle in France clash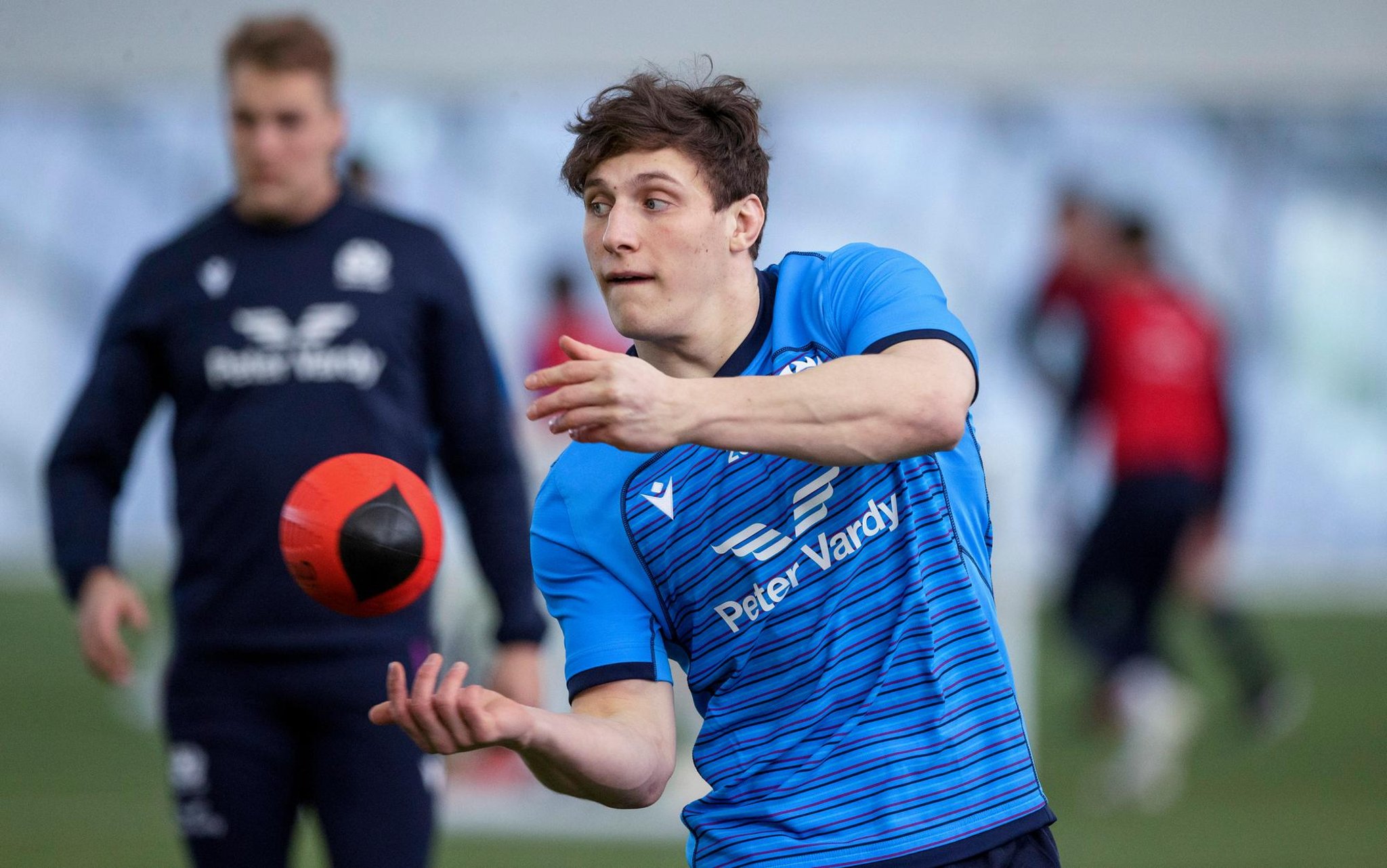 The French have so far justified their status as pre-tournament favorites by winning their first two games, and are the only team that can still win a Grand Slam. They will also come to Murrayfield as favourites, but Rory Darge, for his part, believes they can be stopped provided the home side get the minor details right.
"It was hugely disappointing that we lost to Wales," said the Glasgow openside, who made his long-awaited debut on the bench in Cardiff. "But we still have three huge games left.
"If you try to put it into perspective, we won a very big game against England and then lost another game by a very small margin where we were disappointed with the performance and the result.
Rory Darge made his Scotland debut against Wales in Cardiff.
"At this level, it's about small moments and the impact that can have – the margins that it comes down to. We know what France will bring. Every moment will be hugely important against them.
Scotland were below their best in the Calcutta Cup match, but in a sign of their growing maturity and self-confidence, they found a way to win. Their performance in Wales was also poor, particularly in a second half in which they scored just three points as the assurance displayed against England seemed to let them down.
They know that, to have a realistic chance of beating the best team in the Championship, they will have to find their creative spark in attack. And at the same time, as Darge knows from Glasgow's two games against La Rochelle this season, they will have to master the ferocious physique of the French.
"In terms of what we expect, it will be similar to what the French teams bring as a whole," he continued. "La Rochelle have a few players in their squad who you'd imagine will play for France – big men who run hard and try to offload."
The Warriors failed both times in their Champions Cup tie against the French club, with a bonus losing in the away game as best they could manage. Obviously, such a result won't be enough for Scotland on Saturday as getting to grips with backline opponent Gregory Alldritt will be one of the main tasks Darge will face if selected.
Given France's power up front, a 6-2 forward-back split off the bench must please Gregor Townsend, which would make a second cap for the 21-year-old a stronger possibility. Hamish Watson will almost certainly start at 7, which would likely mean a place among Darge's replacements.
But the pair were on the pitch together against Wales and, although both are openside specialists, the Glasgow player believes that if called up they can work well together. "I only played for a little over 15 minutes, but I felt like Hamish had done really well all 80. I felt like I could do a little bit of the round as well. Park.
"I see myself as an open side, but I don't hesitate to do stuff in the lineup if necessary. I think it depends on what the coaches think is needed for Saturday. And whatever they feel, I'm happy to move on.
To celebrate the start of Six Nations, we're offering 30% off ALL new digital annual subscriptions to The Scotsman. Read Scotland's best rugby coverage, expert analysis and get unlimited access to award-winning Scottish journalism. Subscribe today using code SIXNTS30.