Shriever adds rainbow jersey to Olympic gold to end perfect summer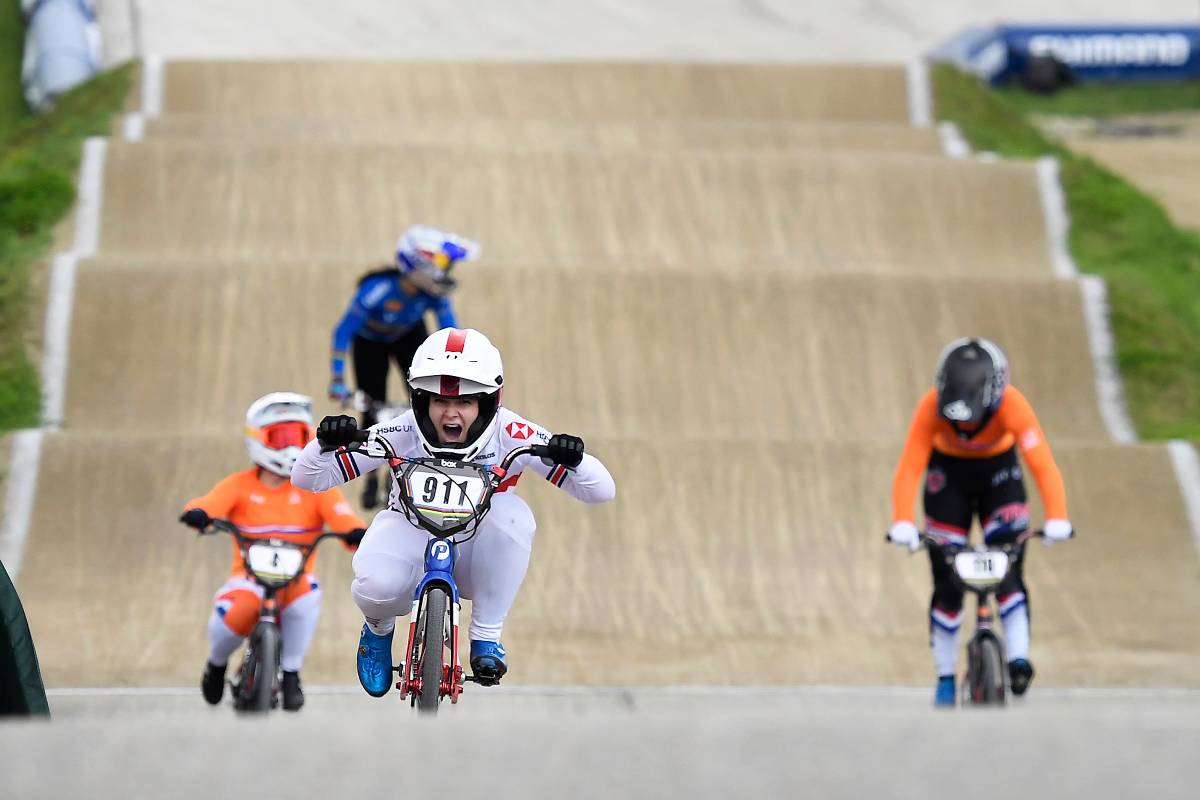 Beth Shriever is once again on the podium for Great Britain, winning gold at the 2021 UCI BMX World Championships in Papendal today to complete an Olympic / World Championship double.
Shriever flaunted the form that saw her win gold at the Tokyo Olympics, winning all three races before advancing to the round of 16 in the elite women's event, then ending her day with a complete victory in a stacked final.
Speaking about his world title, Shriever said, "It's pretty hard to believe right now. I rode steadily all day – just wanted to go there and have a good time, like I did in Tokyo.
"I went to gate eight and was relaxed and happy. I told my trainer Marcus that I was going to do a Niek Kimmann and see what happens, and gate eight is aptly named. Another gold medal, I can't believe it!
The result crowns what has been a fantastic month for Beth, who made her name in the history books in July with a gold medal performance in Tokyo to become Britain's first Olympic medalist alongside teammate Kye Whyte.
On the men's side, Quillan Isidore, Ross Cullen and Paddy Sharrock showed their promise this morning in the men's elite heats, before losing in the round of 16.
Junior runner Emily Hutt succeeded in races after a series of competitive races, but saw her world championships end in the semi-finals.
It was a similar story of strong first performances for the junior men, with Matthew Gilston, Oliver Cope and Chad Hartwell in their respective motorcycle races – with teammates Mackenzie Rennison and Callum Russell narrowly missing qualifying.
That good form continued into the quarter-finals for Matthew Gilston, who booked his spot in the semifinals after a third place finish – but in a choppy heat he didn't finish his run.