Seasoned Missoula Runners Make 15K Snowbowl Debut, Win Gold Medals | Local sports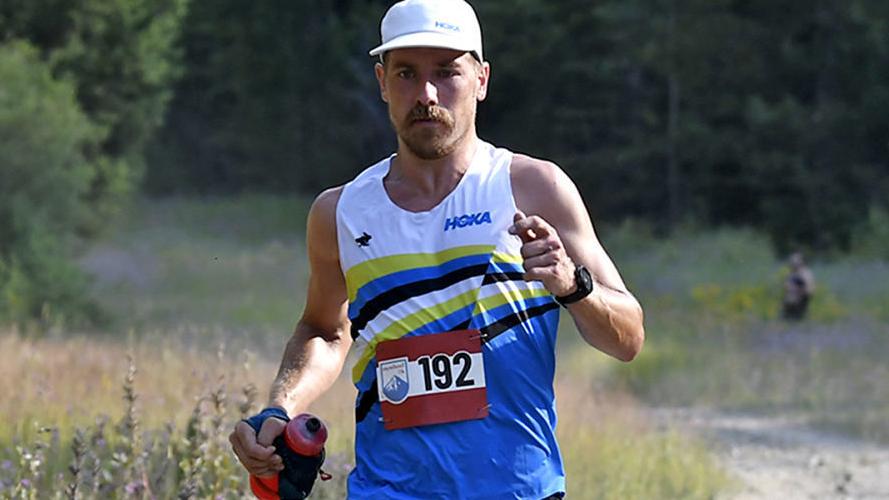 FRANK GOGOLA Missoulian

MISSOULA – Kris Brown felt he would have to settle for the silver at Snowbowl 15K on Saturday.
The Missoula transplant recipient had lost sight of the runner in front of him, but then ran into Missoula ultrarunner Mike Foote on the side of the track. Those few seconds brightened up the prospects for the part-time professional runner in his very first run on the course on a sunny morning with blue skies and a cool breeze.
"He encouraged me and said the guy in front of me was still pretty close," Brown recalls. "It inspired me to give it one last little push."
Brown, 32, who moved to Missoula from Seattle with her fiance last winter due to running possibilities, caught up with Jason Delaney of Polson, a Missoula marathon winner, with about a mile to go. He sprinted to the finish to win in 65 minutes, 22 seconds and beat Delaney by 30 seconds.
Just behind Will Dauenhauer of Missoula, Hellgate graduate and current Montana Grizzly, in 66:41 and Andy Drobeck of Missoula, who holds the world record for the fastest mile in a full firefighter suit, in 67:07. The next closest finalist was over 4 minutes away on the 9.3 mile course that climbed 2,150 feet for the first 4.65 miles before descending back to the start line.
"It's about as tough the course as you could get, straight and straight," said Brown. "I was a little worried at first because these guys came out pretty hard. I don't know everyone yet, so if I don't know who someone is, I could probably beat them. I had no idea that the guys running in front of me and with me had serious credentials. "
Brown, who is sponsored by shoe company HOKA and clothing company rabbit, had just entered the race on Friday because her fiance was competing and had nothing else to do. The former Division III rider from Claremont McKenna College felt this turned out to be a good tune-up for his next race, a 101K in Europe at Courmayeur Champex Chamonix on August 27th.
"Being halfway through the race and feeling like it's not going well and being able to turn around is always a good feeling," he said. "I'm pretty happy with this."
Drobeck dominates
Trisha Drobeck struggled to keep pace with the top male riders as she climbed the hill in the first half of the race. She then tried to pass them on the descent.
This is the strategy the road runner who has won the Missoula Marathon four times since 2010 decided to use in a rare trail run, her very first ever Snowbowl 15K appearance. It worked well enough that she beat her competitors by more than 10 minutes.
"Ignorance is sometimes a bliss with trail running for me," she said.
Drobeck, 41, who moved from Portland to Missoula for college over 20 years ago due to skiing opportunities at places like Snowbowl, crossed the finish line in 77 minutes and 58 seconds. She was followed by Megan Auch of Hamilton in 87:26 and Katrina Miller of Missoula in 89:16.
Her time was the eighth best regardless of gender this year and would have placed her in the top four among women each year from 2015 to 2019.
"I don't think my time has been anything spectacular compared to the winners from previous years, but it's always fun to win," she said. "Who doesn't like to win? Most importantly, it was fun for me to do something with my husband.
Drobeck entered on Wednesday because her husband was competing. She hopes the event will mark the regular return of local in-person races after many races went virtual during the pandemic.
"I've kind of lost the habit of running with COVID and everything," she said, "so it's great to be here and race back."
Frank Gogola covers Griz football and prepares sports for the Missoulian. Follow him on Twitter @FrankGogola or email him at [email protected]