Sabrina Verjee wins 268 mile Montane Spine race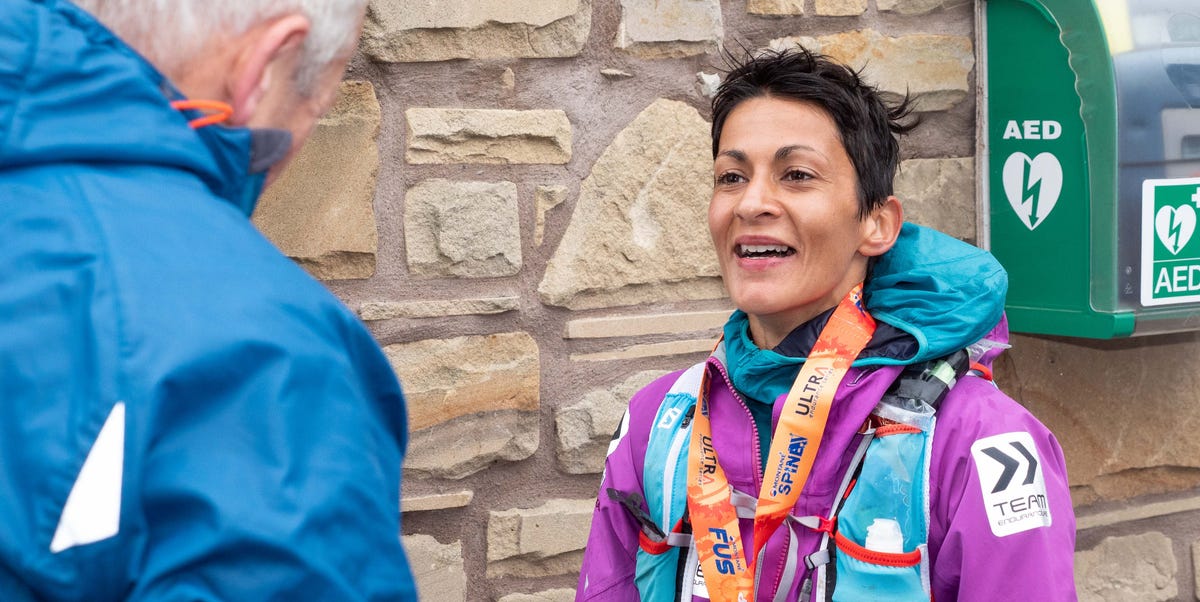 The Montane Spine Fusion Race is a 268 mile nonstop race along the Pennine Way and is often considered one of Britain's toughest endurance races. After three and a half days of solid racing, Sabrina Vejee, 38, crossed the finish line, becoming the first woman to win the race.
Her incredible run, lasting 82 hours, 19 minutes and seven seconds, saw her leading from start to finish. Verjee ran the last 109 kilometers on her own and lead male athlete Esteban Diaz Castaneda was around six hours behind Vejee when she finished.
The conditions were grueling, with rain, low cloud and reduced visibility in the higher areas. Verjee also experienced gale force winds over the Cheviots. Her finish time is the fastest recorded time for a female athlete, breaking the previous female summer record of almost 48 hours. The overall course record is held by Mark Denby, with a time of 78:04:14. The winter record for the course is held by Jasmin Paris in 83:12:23, established in January 2019.
Reflecting on her run, Verjee said: "Right now I'm feeling good, pretty good, very happy. It's a shame Cees [Cees van der Land, who was forced to withdraw after 236kms] was not there with me at the finish, but I have the victory straight away, "she joked. "Above the Cheviot, there were strong winds, it was terrible up there. But it was the only way for me to stay awake. I would doze off and face each other every now and then and wonder where I was for the last half hour? "
Listen to Sabrina Verjee in Episode 17 of the Runner's World podcast here.
This content is created and maintained by a third party, and imported to this page to help users provide their email addresses. You may be able to find more information about this and other similar content on piano.io