Poetry Out Loud contest returns to Spring Mills High in person | Journal-news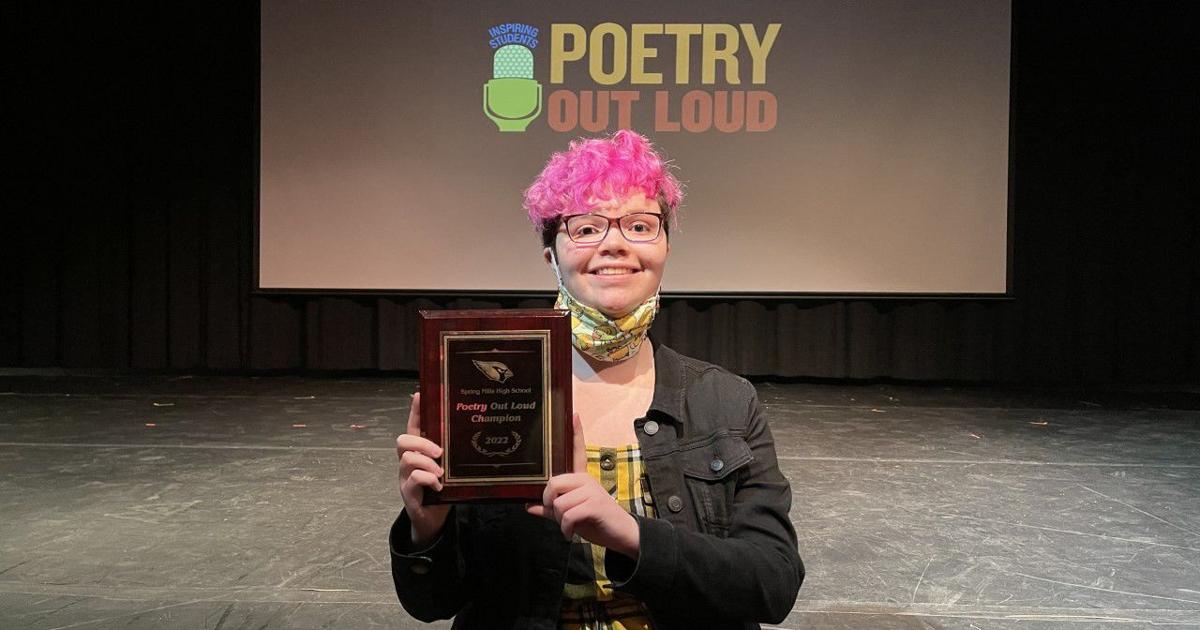 SPRING MILLS — Spring Mills High School held an in-person poetry aloud competition on Friday, which included recitations of poetry from students and guest speakers.
The winner, along with second and third place, were announced at the end of the day.
According to the official national website, Poetry Out Loud is a national arts education program that encourages the study of great poetry by offering free educational materials and a dynamic recitation contest for high school students across the country. This program helps students master public speaking skills, build self-confidence, and learn about literary history and contemporary life.
The 2022 competition finalists on Friday were Angel Park, Bri Detzel, Bronte Stump, Emari Jones, Lyaba Siddiqui, Preston Williams, Sydney Beachley and Zoe Brown. Each student memorized, recited and performed two poems for the competition.
At the end of the competition, Stump took first place, while second place went to Brown and third place to Detzel.
The last time Spring Mills High School competed in the state competition was in 2020 when Rhea Ming took first place, then the state competition was virtual.
"I think poetry has to be experienced in person to really understand the effect it has on you, others, the audience, and the speaker," said Jessica Salfia, event organizer and department chair. English at Spring Mills High School. . "Going back to this in-person contest, it's more meaningful for students."
The West Virginia champion will receive $200 and the opportunity to represent the state in the national competition.
The state champion's school will receive $500 to purchase poetry books and materials, and the champion and their school will also receive trophies created by a West Virginia artist. The national champion will receive a total of $50,000 in prize money, and school stipends are given each year.
Stump will now go to the state pageant. If Stump does travel to the national competition, for the safety and health of participating students and staff, the national finals will be held virtually.
For more information about Poetry Out Loud, visit www.poetryoutloud.org/.