Patty Friedmann Contest will honor writers | Books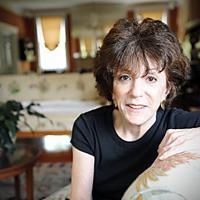 Winners of the Patty Friedmann Writing Contest, part of One Book One New Orleans' Words & Music Festival, will offer readings and receive prizes Nov. 18 at the Southern Food and Beverage Museum.
The awards, recently named in honor of the local author, are made possible by the donation of his children, Esme Roberson and Werner Friedmann II.
The awards, in three categories for adults and high school students, include poetry, fiction and creative nonfiction. Along with the Friedmann Prize, prizes include $1,000 for adults and $500 for youth.
The 2022 honors are: Bae Di, short story, "Her Own Kind"; NR Robinson, creative documentary, "Visiting Mama"; Gaia Rajan, poetry, "Killing It"; and Amiyuh Tobias, short story by a public high school student, "Poems from Internet Therapy Collection"; and "CJ", Beyond the Bars for incarcerated minor entries, "Seed in the Dirt".
"We are honored to be part of the literary legacy that Patty Friedmann has created," said OBONO Executive Director Dr. Megan Holt of the prolific local writer. "We look forward to celebrating the work of emerging writers for years to come."
The winners will be published in La Revue Peauxdunque.
Lunch will be at 12:30 p.m. at 1504 Oretha Castle Haley Blvd., New Orleans. Tickets are $20. wordsandmusic.org.