Orienteering course: interview with Megan Carter-Davies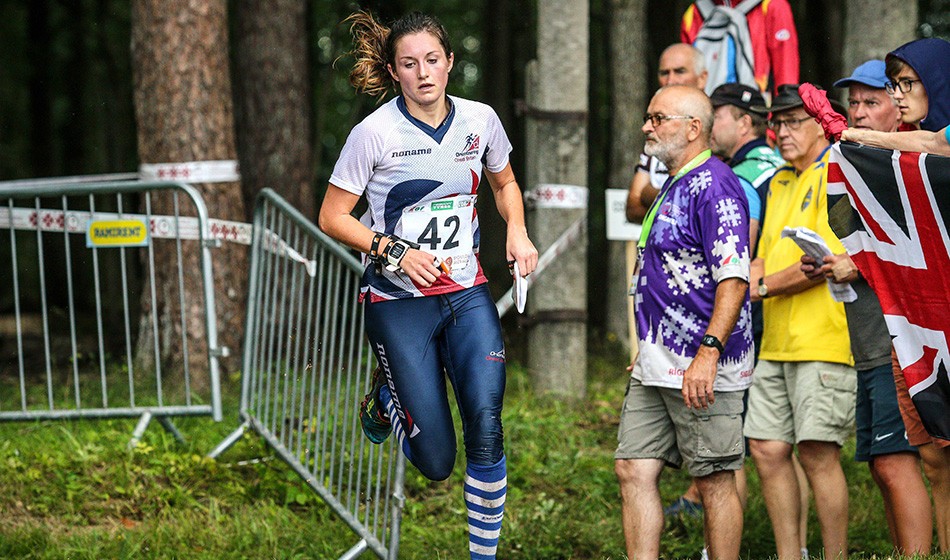 [ad_1]
Elite orienteering explains how every second counts in its sport
Megan Carter-Davies joined her first orienteering club – Mid-Wales OC – at the age of eight and became a member of the Welsh junior squad after a few years, leading her first interregional juniors and international juniors home aged 12.
She placed 20th at the World Orienteering Championships and hopes to improve that at this year's event in Østfold, Norway.
Carter-Davies shares a glimpse of his sport and how it intersects with running here.
Weekly athletics: What was your career in orienteering? Were you first a runner or an orienteer?
Megan Carter Davies: A bit of both. I started doing cross country races in elementary school and also tried orienteering when I was eight years old. I continued with both and as I got more interested in orienteering, running became more important to me. I started to focus on training around the age of 14.
READ MORE: World Orienteering Week: Interview with Ralph Street
AW: What do you like most about orienteering?
MCD: I love the feeling of running, of having to stay focused all the time. At the elite level, every second counts. We ran hard the entire race over rough terrain, hill climbs and descents, meandering through trees and dodging under branches. At the same time, we read the map (while running!), Look up to see where we need to go, make decisions on our route, and be aware of our next step. There is no doubt that mistakes are made, so it's all up to you while you're there. I also love that we get to run in so many interesting and beautiful places.
AW: How are you preparing for the big championships? Do you have an "average" week of training?
MCD: During the week my training is similar to that of a typical 5k or 10k runner. The weekends are orienteering time, both to practice technical skills and spend time running over more difficult terrain. It takes time to organize an orienteering race so I usually go to local races for that. Overall, that puts me at around 60 miles per week, supplemented by a bike ride on weekdays and a little bit of gym work.
AW: Can you talk about the crossover between the two sports and the skills needed?
MCD: Orienteering in the forest is very similar to track or drop racing in athletics, with hills and rough terrain. We call it 'forest' but it could also be on sand dunes or moorland. Reading the map takes time as there are many different things to consider such as contours, vegetation, direction and distance judgment. Mistakes are quite common in this style of orienteering, but those who can navigate better and minimize mistakes tend to be successful. We also have orienteering in urban areas. The navigation is simpler because it is easy to understand the buildings and the roads. The challenge is to make quick decisions because you can run much faster on the tarmac. While you still have to be nimble, speed is more of a factor here than in the forest. Many world champions in sprint distance (short urban races) have also represented their countries in athletics in one way or another. In terms of skills, it would be easier for runners to get involved in urban orienteering but, if you want to try "forest" orienteering, there are usually club members on the races. locals who will be happy to help.
READ MORE: World Orienteering Week: Interview with Cat Taylor
AW: What are your main goals for 2019 in running and orienteering?
MCD: Last year I finished 20th at the World Championships, and my goal for this year is to improve that. I'm working on getting faster and wish I could run almost 17 minutes 5 km this summer. Other than that, I will continue to do orienteering as much as I can. I have planned a few training camps in Scandinavia so that I can get used to running in similar forests ahead of the world championships in Norway in August. As a team, we are also aiming for a better result in the relays.
AW: What are you most proud to have accomplished so far in your elite career?
MCD: I think the coolest moment was at the World University Championships in 2016. After superb performances from Charlotte Ward, Peter Hodkinson and Kris Jones, I was sent out in first place for the final leg of the sprint relay and j got us home to the gold medal! It was great to race with them again at the World Championships last year. I'm also proud of my 20th place at the World Middle Distance Championships last year and happy to have been able to make an easy transition from junior to senior level.
" For more on the latest athletics news, sporting event coverage and athletics updates, visit the AW homepage and our social media channels at Twitter, Facebook and Instagram

[ad_2]