New to a Blue: find your way with the Cambridge University Orienteering Club
The Cambridge University Orienteering Club has been in existence, card in hand, since 1970, making it 48 years old. And in recent years, it has grown steadily, awarded 'University Club of the Year' by the British Orienteering Federation in 2017. But, University asks CUOC Captain Fiona Bunn, what is it exactly?
"Orienteering is a running-based sport often described as 'cross country with a map'. Races are usually held as a time trial and athletes should complete the course on their map as quickly as possible by visiting the checkpoints in order, taking the best route between each. Electronic timing chips register as you pass each checkpoint, and special detailed maps are used (normally at a scale of 1: 10,000). The terrain can be extremely varied; from forest to open moor, from mountains to intricate sand dunes. The sub-discipline, Sprint or Urban Orienteering, takes place in city centers and college campuses – the perfect preparation if you need to locate an as yet unexplored amphitheater.
"I am motivated, like many others, by the goal of having a perfect race: there is always something that I could do better and improve that keeps me coming back for more!
Hailing from Sweden in the late 19th century, Fiona explains that initially the sport "was used as a military training exercise, covering the ground with a map and compass. The first race open to civilians was held in 1897 in Norway, and orienteering remains extremely popular in Scandinavian countries today, being taught in most schools.
Sailing the glittering Scandinavian fjords, perhaps under the dancing lights of the Northern Lights, doesn't sound bad to us at all and Fiona also agreed that a major advantage of the sport is the way it introduces you to the great British outdoors. : "I particularly like orienteering because it gives me the opportunity to visit new areas and cover different terrain, so the challenges are constantly changing. For example, last year the varsity match was held in the Peak District where the women triumphed and the men suffered a close loss. The 2019 competition will likely take place on the Isle of Wight.
Bun continues with his easy sell: "It really is a race with a difference, offering both a physical and a mental challenge. I am motivated, like many others, by the goal of having a perfect race: there is always something that I could do better and improve that keeps me coming back for more!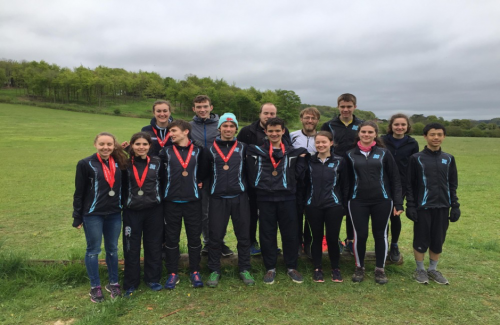 Since orienteering includes both physical and mental elements, training unsurprisingly includes physical and mental practice sessions. There are "two key parts: physical and technical training, both of which are provided weekly in Cambridge. Physical training is all about improving speed and endurance, and is similar to a normal regimen of distance runners, although athletes may focus more on the ability to traverse any type of terrain rather than staying on the trails. All the time.
"Technical training is aimed at improving navigation skills such as compass work, map memory, route choice, etc. You can even do "chair training" from the comfort of your home by studying maps and past routes and practicing making and judging route choices and visualizing the terrain. "
For the Cambridge Club, this hard work of mind and body has paid off. Not only were they Orienteering Club of the Year in 2017, but as Fiona Bunn reports, "this year the team finished second in BUCS, beating Oxford on their home ground" and, equally impressive , "This year two athletes competed for GB in the World Junior Championships in Hungary (U20 team) and one represented Ireland at the World University Championships in Finland. These three CUOC members were also in action in the competition. Senior Home International, competing for their respective home country.
So if you want to avoid getting lost again, getting in shape, and going out to the countryside in the process, you are welcome to "subscribe to our mailing list for all upcoming workouts, social events. , races and the latest news. The link is on our site. Or you can join us at one of the Wednesday training nights to try orienteering. No gear is needed initially, just a decent pair of running shoes. If you have specific questions, send us an email and we'll be happy to answer them.
University is the independent journal of the University of Cambridge, established in its present form in 1947. In order to maintain our editorial independence, our print journal and news website do not receive any funding from the University of Cambridge or its colleges constitutive.
So we depend almost entirely on advertising for fundraising and expect to have a few tough months and years ahead.
Despite this situation, we will be looking for inventive ways to serve our readership with digital content and of course in print!
Therefore, we ask our readers, if they wish, to donate from just £ 1 to help us cover our running costs. Thank you very much, we hope you can help us!