Marine Corps League Plans Golf Championship | Living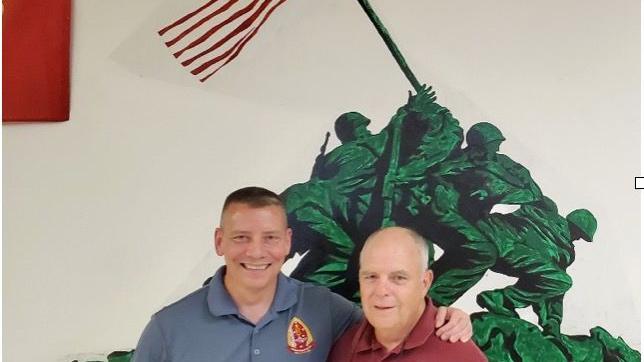 On Thursday June 10, the Greeneville Elbert Kinser Marine Corps League Detachment held their monthly meeting at the VFW Post 1990 on Harlan St in Greeneville.
Business matters discussed included the upcoming annual Marine Corps League Open Golf Championship which will be played at the Links Golf Course on Saturday, July 10. Various locations for the next fall picnic have been considered. Liability insurance and the location of a possible turkey shoot are under consideration. A report on the three counties Sgt. Kinser Memorials has been done. New flags for the Kinser Park flag pole have been ordered and a new flag for the Iwo Jima Veterans Memorial Park exhibit has been ordered.
Guest speaker Col. Mike Manning, USMC (ret'd) provided a detailed and informative briefing on ongoing activities at Marine Corps Systems Command where he recently retired as Chief of Staff. Systems Command is responsible for equipping all combat, combat support, and combat logistics support units in the USMC. The Marines in attendance listened intently to details of personal equipment that they all knew intimately, as well as some that are new to the battlefield from their perspective.
The detachment meets monthly on the second Thursday at 7:00 p.m. at the VFW station located at 70 Harlan Dr, Greeneville. All Marines, FMF Corpsmen and FMF Chaplains are welcome.