Louisa riders keep pace with Western, Albemarle | Sports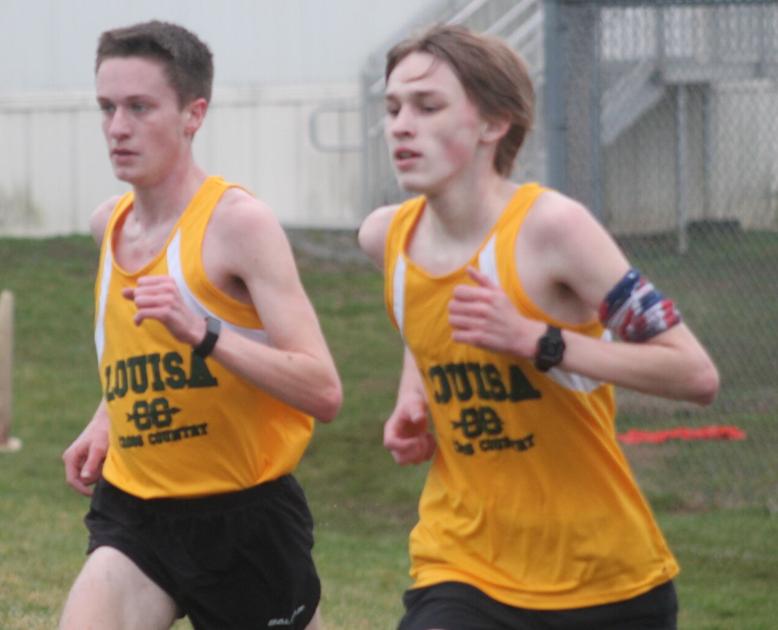 The Louisa County High School cross-country teams faced runners from Western Albemarle and Albemarle High Schools in a meet held at Panorama Farms in Earlysville on April 3.
Western's Owen Shifflett was first with a time of 16 minutes, four seconds. Nicholas Emmert and Branden Wood were right on his heels, finishing second and third with times of 16:14 and 16:17 respectively. Caiden Davenport edged Western's Thomas Kallen to take seventh place with a time of 16:56.
Matt Klapak (17:27) finished 11th and William Moore (17:55) took 13th place to complete Louisa's team scoring. Taylen Soriano (18:38) also ran for Louisa.
Louisa's boys 'team scored 36 points, finishing second behind the Warriors' score of 27. Albemarle scored 68 for third place.
Albemarle's Jenna Coleman won the girls' race with a time of 19:07, leading the Patriots 16 points to win the day. The Albemarle riders took the next three spots before Kennedy Harris broke a possible fifth-place sweep, setting a personal best of 20:46.
Caroline Chapman was the next Lion to cross the finish line, finishing 10th with a time of 23:43. Maddox Pleasants, Alison Soriano and Yelena Nguyen completed the Lions team's scoring with 14th, 16th and 17th places respectively. Pleasants ran the course in 23:57, Soriano in 24:47 and Nguyen in 25:22.
Mikayla Blair and Chloe Fritz also ran for the Lions, with times of 25:25 and 27:33 respectively,
"We had some really good races," said head coach Jerry Cutright. "Western Albemarle is one of the best teams in the state and our boys ran a close race with them. The Albemarle girls are one of the best teams in Class 5 and Western didn't have all of their runners but our girls had a good race with them. All in all, it was a pretty good meeting.
The Lions host the Patriots and Orange County Hornets for their senior night meet at Louisa County High School on April 10. The races start at 2 p.m.