Lions have region's fastest runner | Sports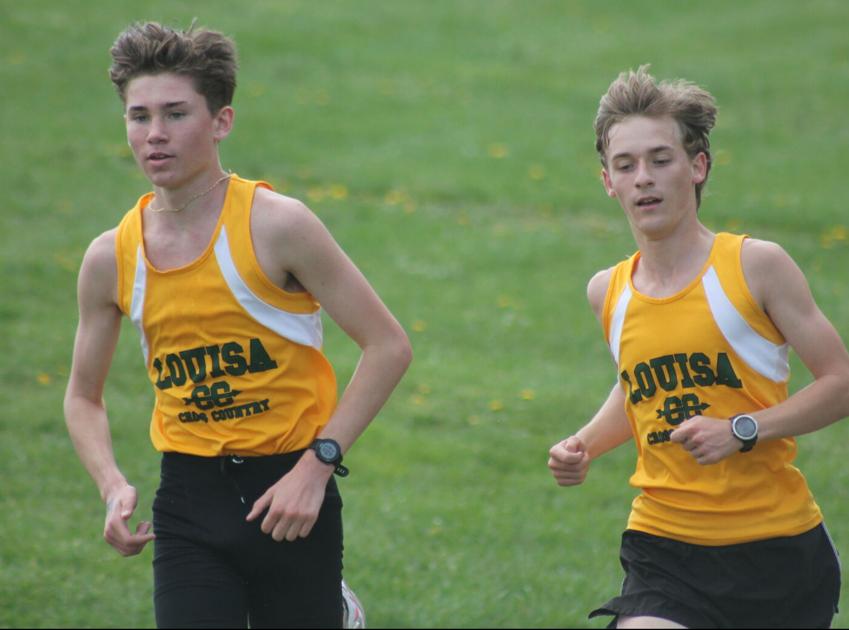 [ad_1]

The Louisa Lions will send three runners to the Class 4 Cross Country State Championship this weekend. Nicholas Emmert, Branden Wood and Kennedy Harris finished among the top five riders in the Region 4B Championship on April 15 to qualify.
Emmert won the boys' championship, finishing with a season record of 15 minutes, 59 seconds, just ahead of Patrick Henry's Luke Tyler (4:00 p.m.). Wood also set a personal best, finishing third with a time of 16:06. Harris was third for the girls with her personal best time of 20:39.
"All three of them ran exceptional races," said coach Jerry Cutright. "They've really taken it to the next level to reach the states. "
This will be Wood's fourth trip to state championship competition, having qualified in each of the past three seasons. Harris is also back, having represented Louisa at the 2019 State Championship competition. Emmert is competing for the first time in the State Cross Country competition, but already holds a State Championship title at his credit, having won the State Championship in the 1,600-meter race in the 2020-21 indoor track season.
Alli Cryster of Hanover was first in the girls' round, leading the Hawks to a tag team victory with 43 points. King George (60) edged Powhatan (65) to score second place, and Louisa (87) placed fourth. Maddox Pleasants set a season best time of 23:49, finishing 19th, followed by Caroline Chapman (24:04), Alison Soriano (25:04) and Yelena Nguyen (25:05) 22nd, 32nd and 33rd respectively. Makayla Blair (25:07) also ran for the Lions.
The Mechanicsville boys won the day with a score of 45, followed closely by Patrick Henry with 47. Louisa placed third in the region with a score of 60. Caiden Davenport was 13th with a time of 17:07, followed by William Moore in 18th with a season best time of 17:23. Matt Klapak (18:09) completed the team's score with a 26th place finish. Taylen Soriano and Andrew Estes also raced for Louisa, Soriano set a personal best in 18:22 and Estes finished with a time of 20:38.
"The boys went all out, even though they were a bit short," Cutright said. "They're only taking two teams to the states this year because of COVID, so it's a little disappointing."
The State Championship races will take place on April 24 at Oatlands Historic House and Gardens in Leesburg. The girls 'race starts at 1 p.m. and the boys' race starts at 3:30 p.m.
[ad_2]