Jasmin Paris talks about the Barkley Marathons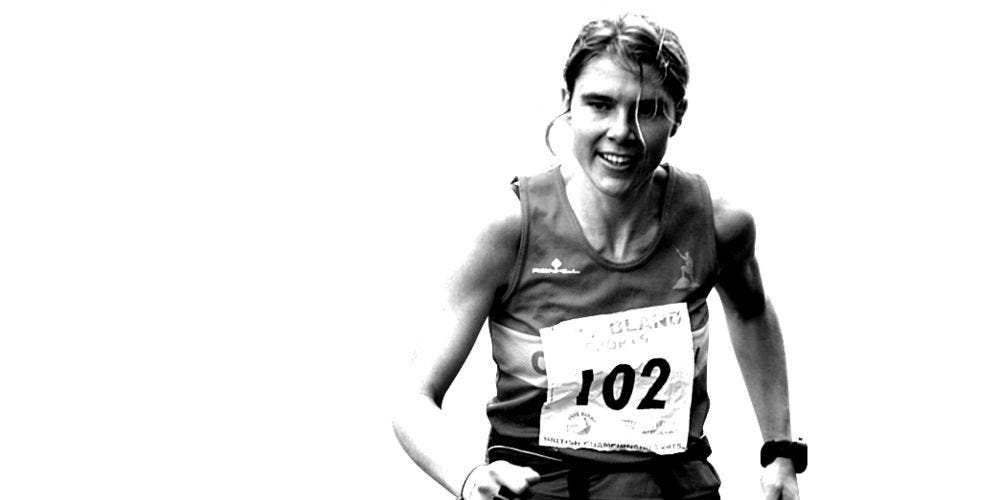 When did Barkley's Marathons first capture your imagination?
I have known this for a long time. But I wasn't particularly drawn to it because it sounded a bit crazy and a festival of suffering. I also wasn't inspired by the idea of ​​running in a loop around the same course – although, in reality, I never felt like I was on the same loop. In 2019, after winning the Spine Race, people started asking me if I was going to race [the Barkley], but it took about two years for this idea to take hold. At some point last summer, I suddenly had the urge to do this. I had to wait for this moment because it's not the kind of race you can do without fully committing yourself. You really have to want it.
What kind of training did you do for the Barkley?
There are a lot of ups and downs so I ran a lot of hills. This winter I was also helped by the fact that the weather was quite bad. It was as if every weekend there was a storm. So every time I went out at 5am, I was going up and down the same hill 20 times in the wind and the rain. But it's hard to train for the forest. It takes a large expanse of forest to recreate the challenges one faces in terms of navigation, but it also takes hills. There may be parts of the UK that provide both, but nothing close to me [in Edinburgh] – and I need my training to fit in with my family – so most of my training has been on my doorstep.
Can you describe what the terrain looks like?
It's not like a plantation forest that you can't move through. It is a more mature forest; it's just that there are brambles at the bottom clinging to you. Scratches are nasty but ultimately aren't what's stopping you on this run – it's just another thing to deal with. It's the combination of many things that makes the Barkley so tough.
You mentioned the navigation requirements of the race. How big of a factor is that?
I think navigation is a big challenge, and that's why it helps to be with someone who's used it before. It's different from UK navigation in that if you're running through a forest you can't really use the lay of the land around you to orient yourself to the map. The map isn't that good either; it doesn't show much detail. There are cliffs and things that won't necessarily be on them.
Compare that to Spine, where I had a GPS watch, and it's a whole different thing. At Barkley, you don't even have your own watch with an altimeter or anything; you use one of [race organiser Lazarus Lake's] watches. So it's a real work of compass and map. And my compass collapsed on the first descent; I had to sit on it. I lost the whole piece before so I was really glad I picked up a spare. That said, I definitely could have sailed better. I made a lot of mistakes. If you come from an orienteering background I'm sure this would help.
American ultrarunner Amelia Boone said she thinks European runners with drop/off-track experience have an advantage at the Barkley. Do you agree?
It's really off-road so it must be comfortable for you. It's like those mountain marathons that people do, but with the forest, so those are the skills you need to have. But on top of that, you're tired. Once you enter your second night you are quite tired so you need to be able to navigate when you are not as mentally sharp as before.
Did you sleep at all?
No no no! My turnaround times at camp were 10 minutes. I only had about 20 minutes when I came back from round two, so I had to start again or I would have been timed. So I didn't have much choice; Couldn't have slept unless I slept somewhere on the trail. To be honest, I didn't feel so tired. From a sleepiness perspective, I felt like I could have done another 24 hours when I was done. I think you could go 60 hours without sleep, which is what it would take to do the whole race.
Riders are no longer allowed to recon the course, making it even more difficult for beginners to complete the Barkley. After doing so well on your first attempt, do you think you can ever finish it?
I think a woman can finish it. Obviously, the route changes a bit each year, and it also depends heavily on the weather. If the conditions were as they were this year and the course was similar, I think a woman can complete it – and that in itself is an attractive and exciting idea. But yes, I think without previous experience it would be very difficult to finish the first time, unless you were running with someone who knew where they were going or you were a very brilliant orienteer.
What kit were you wearing?
I was wearing a T-shirt on the first loop, but the brambles were quite high and I ended up with a lot of scratches on my arms. After that, I put on raincoats because of the weather. Shoe-wise, I wore Inov-8 Mudclaws, which were fine. It's steep but it's also covered in leaves so it was important to have some grip.
How do you balance rigorous training while being a parent and veterinarian?
I don't know if I balance it well, but I try my best. I adapt to my running because I do it early in the morning. I train at 5am because that's the only way to guarantee this will happen. I do this even on weekends, otherwise I feel like I'd miss the whole weekend running in the hills, and it wouldn't be worth it to me because spending time with the kids is too precious. It just means I never really sleep in. When I can I try to go to bed after the kids are in bed, but if I'm in clinics I tend to do paperwork in the evenings. So during the week there is not much else but work, tea time, bedtime and running. We save the socializing for the weekends. Some workouts also fit in with the family, like climbing hills while carrying the baby. I try to do strength training three times a week and sometimes have a child sitting on top of me – they are often used as weights!
Finally, are you going to give Barkley another chance?
I certainly won't say no, but I won't say yes either, because you don't know what will happen in life. I think I'll probably want to go back, though.
This content is created and maintained by a third party, and uploaded to this page to help users provide their email addresses. You may be able to find more information about this and similar content on piano.io