How college students are bringing gender equity to a 60-year-old sport called Inward Bound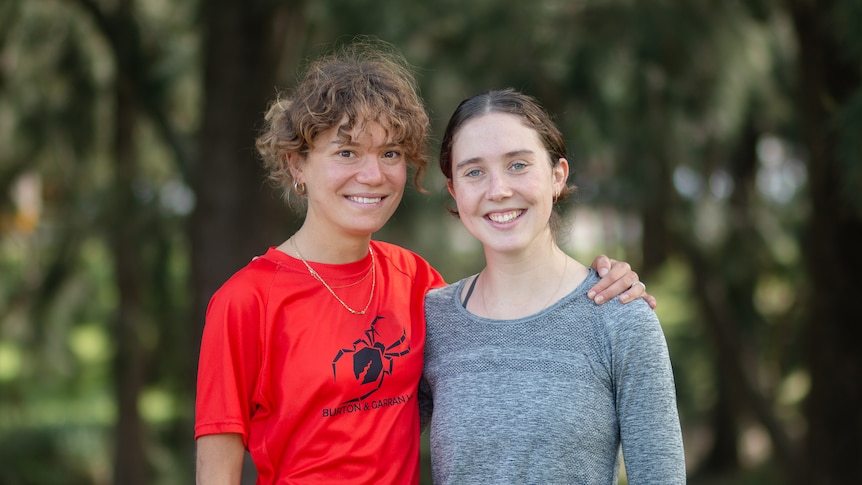 Rhea Papadopoulos had just started at the Australian National University in Canberra when a third-year student at her college told her about Inward Bound (IB) – a mixed race ultramarathon orienteering race.
Drawn to adventure stories and practice runs up Black Mountain, Rhea was initially excited to take part in Inward Bound, before becoming frustrated by rules that stated teams needed a minimum of seven women out of 28 runners.
Despite her enthusiasm, Rhea never felt like the sport was inclusive of women and people of diverse genders who wanted to get involved.
"Having this low quota of only seven [female runners], it was this constant struggle where you were like, 'Am I one of the seven best girls?' rather than 'am I one of the top 28 runners?' And I think that's something all girls could say they feel," Rhea said.
"It's that kind of weird impostor syndrome, which is such an awful feeling and that's not what IB should be."
Rhea, now a 23-year-old political science and arts student, discovered the barriers women faced in the Inward Bound training program during her two-year run for her residential college in Division 5 and later became coach.
"In 2019, I was the only one [female] coach on seven [coaches] and even though I loved all of my colleagues and we all had the best time and I never felt symbolic, it was really hard to be the one in charge of the pastoral care because I was the [woman]," she says.
"If a member of the team had any problems, they would come to me and not to one of the boys."
Rhea wanted to do something about it.
"I didn't want another girl to have to go through that again. It was such a bad feeling."
What is Inward Bound?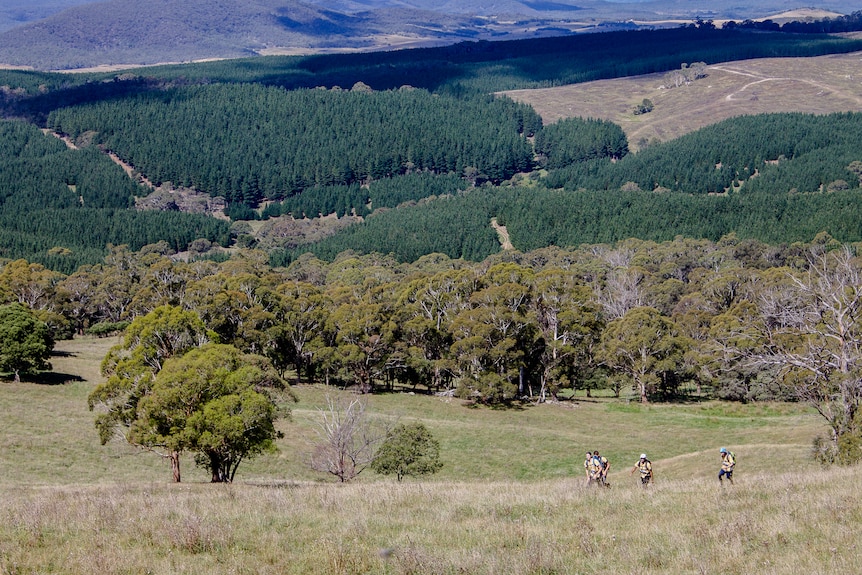 Inward Bound is an ultramarathon orienteering race where ANU students compete in teams of four runners representing their colleges.
Runners are blindfolded and run in circles before being dropped off at a random location in the bush, usually somewhere in the NSW countryside, and given the coordinates of an end point to run to.
For Division 1 runners, this will involve around 100km. Divisions go up to Division 7 runners which involves approximately 40km.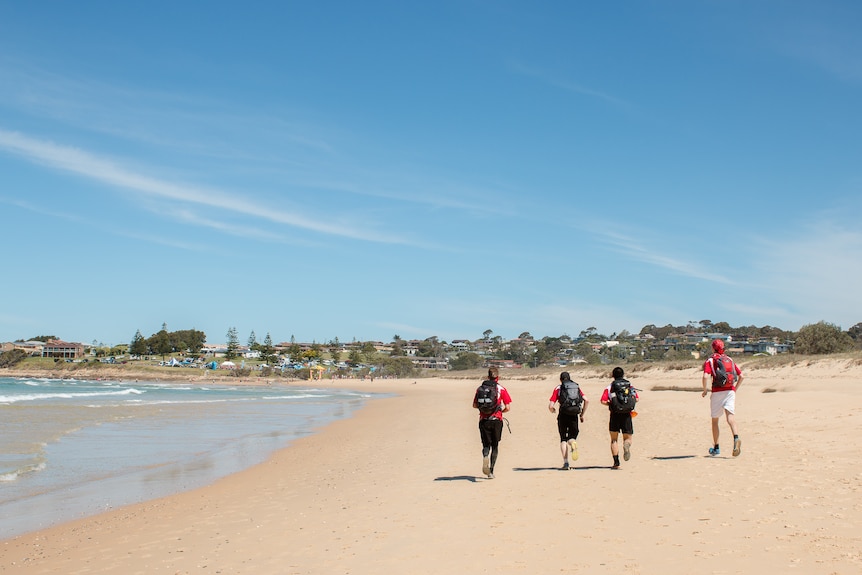 The exact distance each team travels depends on their ability to navigate the Australian bush and whether or not they get lost.
Across the seven divisions, each college offers a team of 28 runners and a total of 280 students compete in the race each year.
There is a winning team for each division, as well as an overall winner determined by adding together the results of all divisions
'I was told no, you can't do it'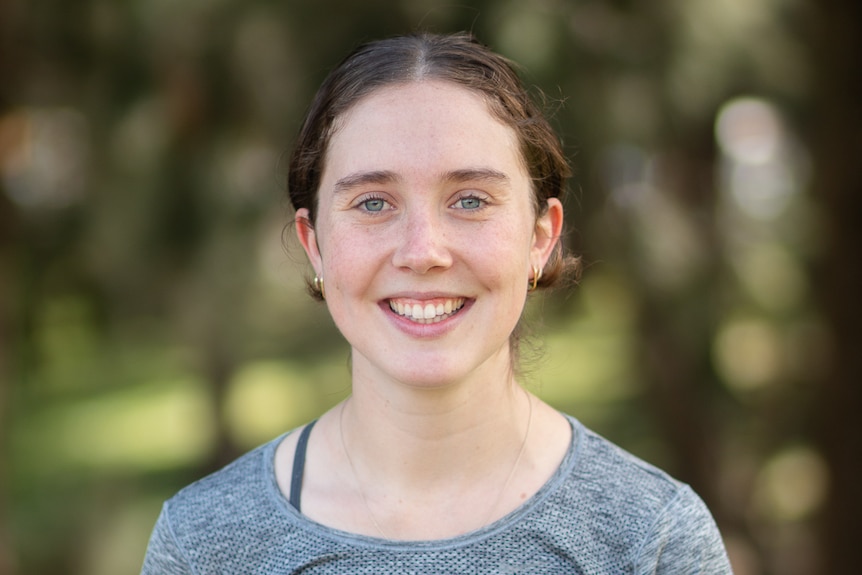 Erin Ronge, a 22-year-old law and science student, had similar experiences at Rhea when she ran twice for her college in Divisions 6 and 7.
Erin noticed that women weren't given the same leadership opportunities as men and when she tried to volunteer she said she was shut down.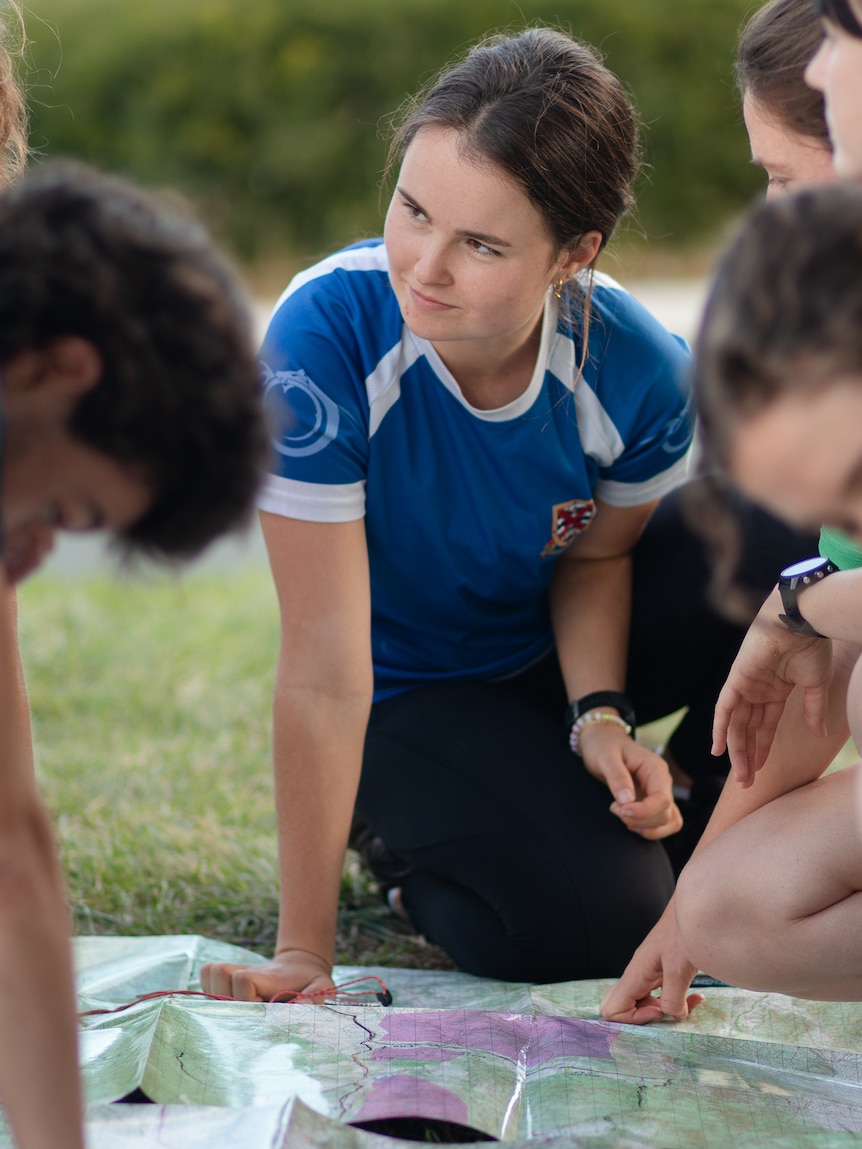 "I wanted [navigate]. I was told no, you can't do it. I wanted to train. I was told no, you can't do it," Erin said.
Each IB team of four consists of two navigators and two scouts. When navigators set the route, they usually also act as team leaders.
"Runners identifying as women were not encouraged to come on the cards. In fact, runners identifying as men were hand-picked by the coaches to be on the cards," Erin said.
Eventually, Erin's perseverance paid off and she was taught to read maps.
But she knew it shouldn't take so much effort and that other runners shared her struggles.
Responsibility to bring about change
Erin and Rhea have become the Equity Leads on the 2021 Inward Bound Organizing Committee to play an active role in making it as inclusive as possible.
"On a personal level, I felt it was important because I had many experiences at the IB where I felt neglected or had to unfairly defend myself and my abilities and skills. where I was uncomfortable in certain contexts and I feel like it had to do with my gender," Erin said.
This year's Inward Bound race is expected to feature the most female runners in the ANU's 60-year history.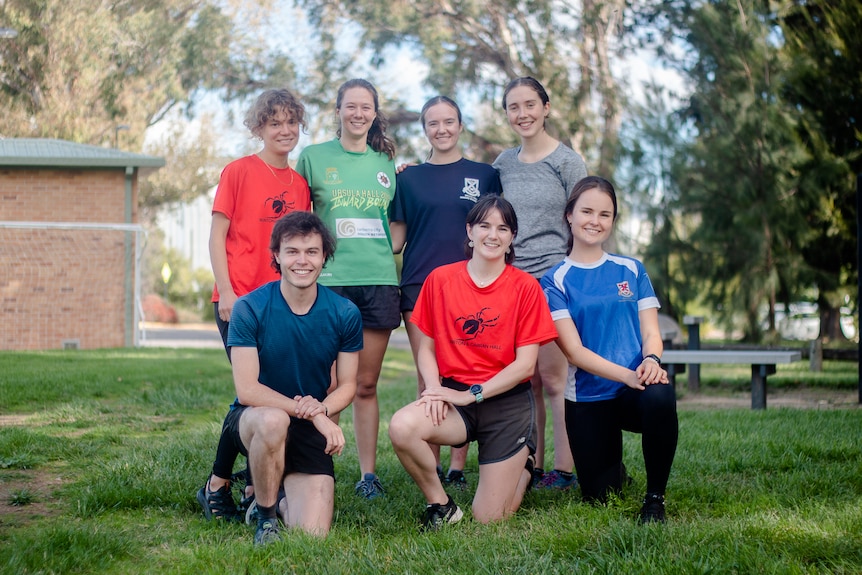 It is the result of Erin and Rhea's work to create a new 50:50 gender policy in consultation with other students.
Along with co-race director James Holley, they were inspired by the lack of substantial difference in performance between men and women in ultramarathons and the fact that Inward Bound is a mixed event, much like ultramarathons at the professional level.
"I felt like it was an opportunity more than anything. I really felt we had a responsibility to make that change," James said.
In their roles as Equity Officers, Erin and Rhea have spent much of 2021 consulting with students from each of the 10 participating ANU colleges and halls to determine how they might introduce the 50:50 policy.
Erin found that everyone supported the policy in principle, but there was resistance to implementing it immediately rather than over a longer period.
"It didn't make sense to do it over a four-year process. It was delaying the inevitable and it just felt symbolic," Erin said.
Although the policy is colloquially referred to as the 50:50 policy, it uses gender-neutral language.
Instead of instituting a quota for female riders, as has been the case in the past, gyms and colleges must now choose a team where no more than 50% of their riders identify as the same gender.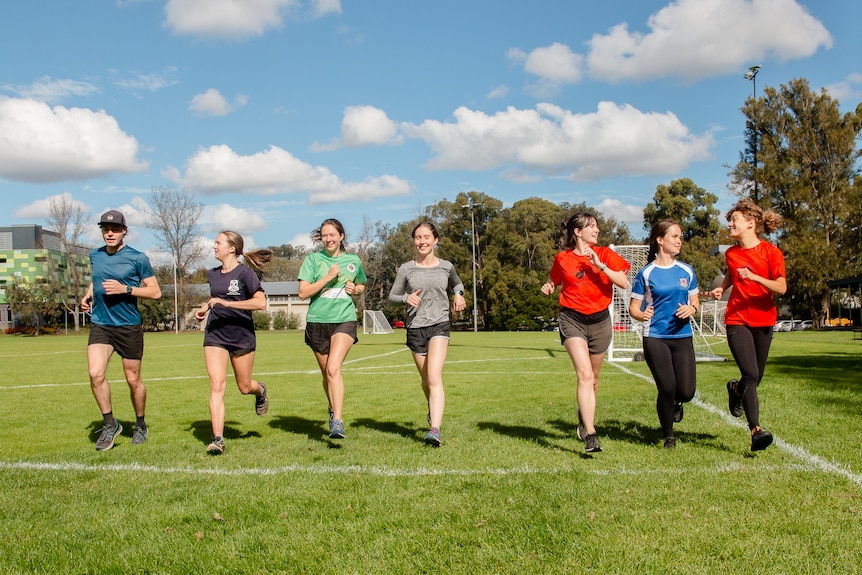 Erin and Rhea spoke to gay hall and college officers to ensure the policy was inclusive of all students, such as non-binary and transgender people.
"We wanted our sport to also be representative of the community it came from," James said.
Inward Bound is for everyone
Erin, Rhea and the rest of the organizing committee wanted politics to be the first step in creating lasting cultural change.
One of their hopes is that the policy will encourage colleges and gyms to think about female runners early in their training program and implement the support they need.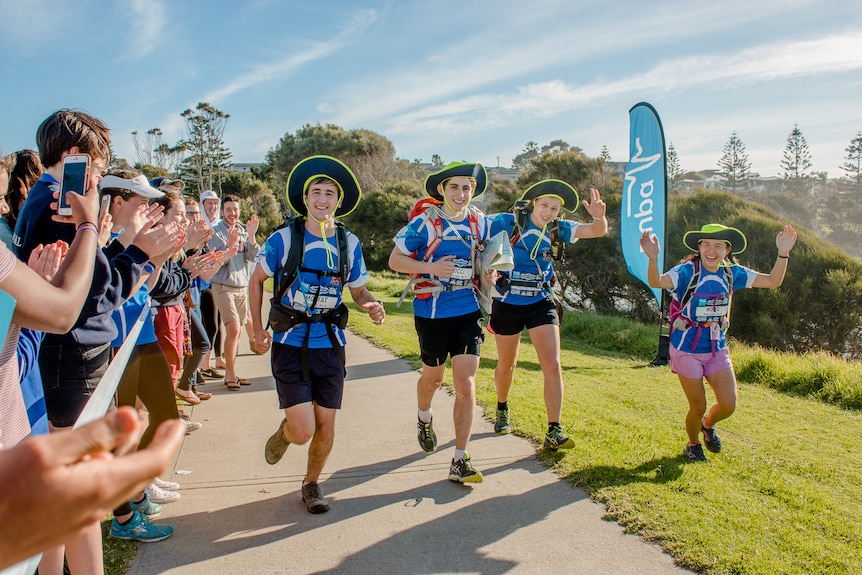 "Colleges and halls shouldn't freak out in September thinking 'oh, we don't have enough runners who identify women. What should we do now? ", Erin said.
"That should be one of the first thoughts at the very beginning of the program: 'How can we be as inclusive as possible for everyone who wants to run this program?' Which I don't think it was historically."
In fact, the 50:50 policy not only targets racers, but also sets rules for coaches and sailors to fight gender equality in all parts of Inward Bound.
Erin and Rhea never doubted the importance of what they were doing.
"It's not just a run, it's an experience you will keep or take with you for the rest of your life," Erin said.
"It changed my life. It's the best thing I've ever done, especially in college. I think it has so many effects on confidence, resilience and perseverance," Rhea said.
This year's Inward Bound race is set to take place October 7-8 for the first time since the pandemic began in 2020, with Erin at the helm as co-director of this year's race.
Julia Faragher is an artist and writer living in Canberra and an intern at ABC Sport.