Guinea-Bissau's Siphiwe Baleka banned from Olympics due to FINA deadline rule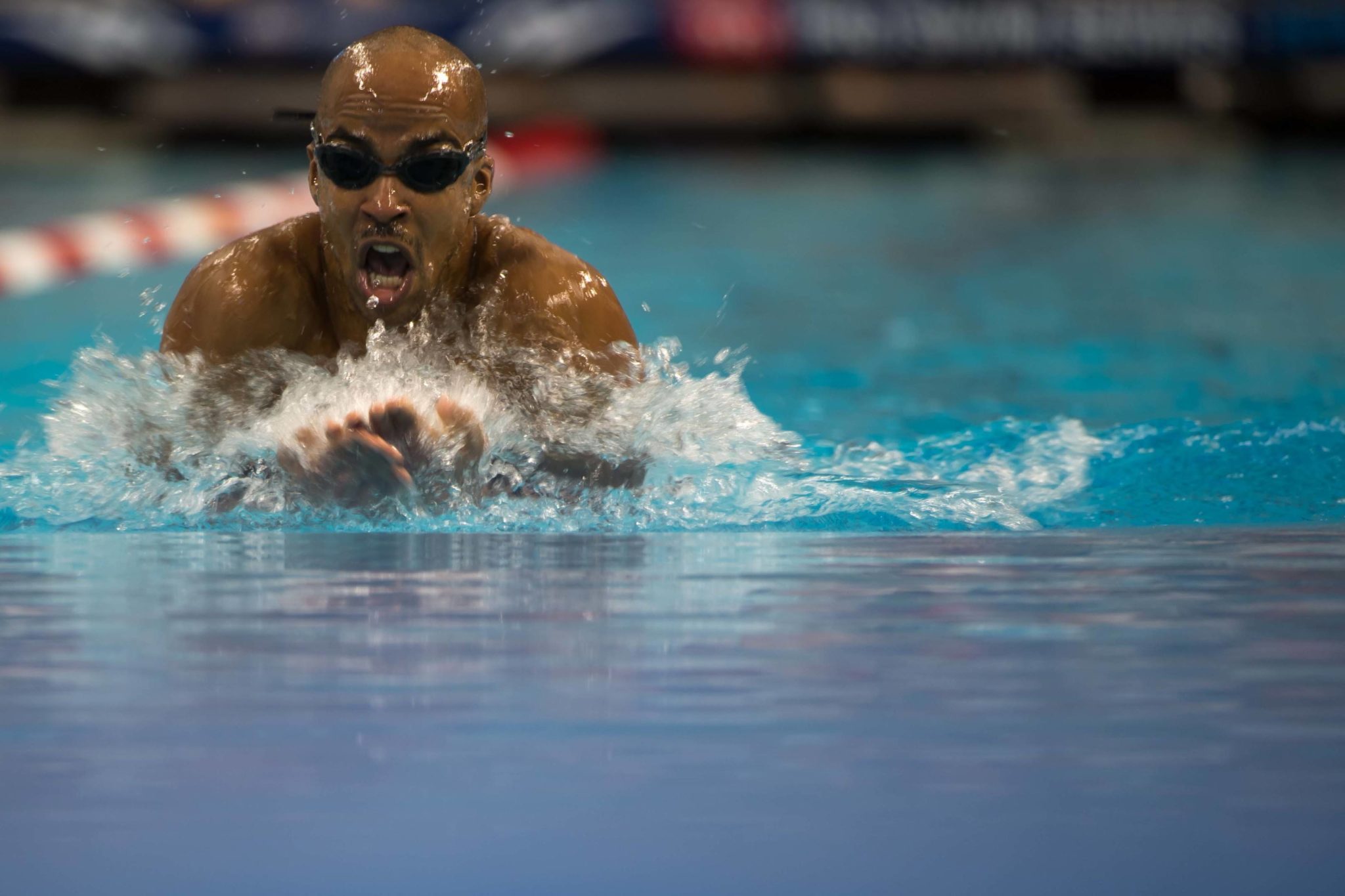 FINA – the international governing body for aquatic sports – has rejected a request that would make Siphiwé Baléka Guinea-Bissau's first-ever Olympic swimmer in dispute over Olympic qualification deadline.
Baleka was to become the first swimming Olympian for the small African nation of Guinea-Bissau, and would also be the oldest Olympic swimmer in history at 50. Baleka was born and raised in the United States, but has dual citizenship with Guinea. Bissau. Reports earlier this month noted that Baleka had qualified for the Olympics under FINA universality rules.
But FINA, the world's governing body for swimming, rejected Baleka's request for a universality spot, ruling he had not qualified during the official Olympic qualifying period.
Qualification period: universality vs A / B cups
The dispute ultimately boils down to the differences between two methods of Olympic qualification. Most athletes win Olympic bids the traditional way – by reaching the FINA "A" or "B" cups. The qualification period for these races ends on June 27, 2021.
Universality is an alternative method of Olympic qualification, designed to allow smaller nations with less developed swimming programs to develop the sport by being represented at the Olympics. A nation that does not have "A" or "B" ranked swimmers can send a man and a woman to the Olympics – their best swimmer in the world rankings – if they apply for universality spots.
FINA says nations must apply for universality spots by June 20, 2021. But the rules don't specifically mention a qualifying timeframe.
The Baleka case
Baleka had initially based his universality request (submitted June 17) on a time when he swam at the 2019 International Masters Championships in Egypt. But FINA informed Baleka that the 2019 Egyptian competition was not a FINA-approved Olympic qualifying event. Baleka scrambled to find a new FINA-approved Olympic qualifier to compete before the June 27 deadline, eventually competing in Egypt's National Swimming Championships on June 26.
FINA's position is that qualifying for universality has a different qualifying period than the A / B Cup implied by the June 20 submission deadline. Baleka's camp maintains that FINA rules do not specifically list the different qualifying periods for Universality and A / B Cup swimmers, and that his June 26 run should still qualify him as his application has been submitted. on time and its run (although after the submission deadline) still came before the end of the reporting period.
We contacted FINA and received this explanation:
"FINA notes Mr. Siphiwe Baleka's concern regarding his universality time achieved on June 26, 2021 at the Egyptian National Swimming Championships. In this case, FINA strictly applies the qualification rules for universality places which state that only the performances of swimmers achieved by June 20, 2021 are valid for examination. This official deadline is communicated to National Federations / National Olympic Committees well in advance of this applicable deadline and FINA must apply the qualification procedure without exception.
"As Mr. Baleka's time was completed after the deadline, and noting that this time was not an A or B time, his result is not eligible for review under the qualifying rules. "
In response to our requests for further clarification, FINA said Universality Places are seen as a "path" to the Olympics for unqualified athletes, not a method of qualification. Under this definition, universality places do not meet the June 27 qualification deadline, but rather the separate timeline for the universality path with applications expected on June 20.
In a press release from Claytown Productions (a production company that worked with Baleka on a documentary about himself), Baleka compared his swim to several other A / B Cup qualifiers who swam and qualified in the window from June 20 to 27:
"I'm shocked! It wasn't easy, but I met all FINA requirements before the deadline. It seems unfair that swimmers love Youssef Ramadan, Francesca Fangio, Srihari Nataraj, Sajan Prakash and others can qualify after June 20e, but for some reason I can't.