Golfer Bartley Forrester – Men's Golf – Georgia Tech Yellow Jackets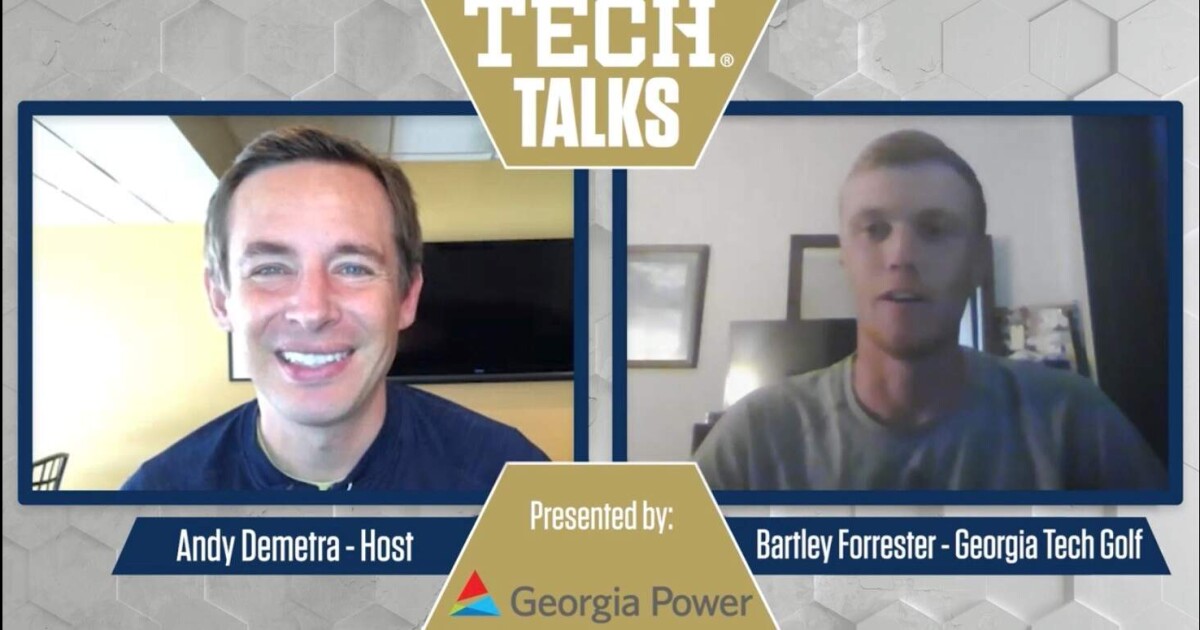 Featured by Georgia Power, Andy Demetra catches up with golfer Bartley Forrester
Featured by Georgia Power, Andy Demetra catches up with junior golfer Bartley Forrester, preparing to play in his first US Amateur next week in Oakmont, PA. Forrester was the first substitute for the final qualifier in Milton, Ga, but was given a spot to join the field of 312 players. The Gainesville, Ga. Native shares how he learned about his invitation and his spring season with the Yellow Jackets.
The last two American amateur champions have come from Georgia Tech – Andy Ogletree in 2019 and Tyler Strafaci in 2020.
Alexander-Tharpe Fund
The Alexander-Tharpe Fund is the fundraising arm of Georgia Tech Athletics, providing scholarships, operations, and facility support for Georgia Tech's more than 400 student-athletes. Participate in the development of Georgia Tech's Daily Champions and help the Yellow Jackets compete for championships at the highest levels of varsity athletics by supporting the Annual Sports Scholarship Fund, which provides scholarships directly to Georgia Tech student-athletes. To find out more about support for yellow vests, visit atfund.org.
ABOUT GEORGIA TECH GOLF
Georgia Tech's golf team is at its 27e year under the direction of head coach Bruce Heppler, winning 65 tournaments during his tenure. The Yellow Jackets have won 18 Atlantic Coast Conference Championships, made 30 NCAA Championship appearances and were national finalists four times. Connect with Georgia Tech Golf on social media by liking their Facebook page or following Twitter (@GTGolf) and Instagram. For more information on Tech Golf, visit Ramblinwreck.com.