County Championship Game Reports: Friday May 28, 2021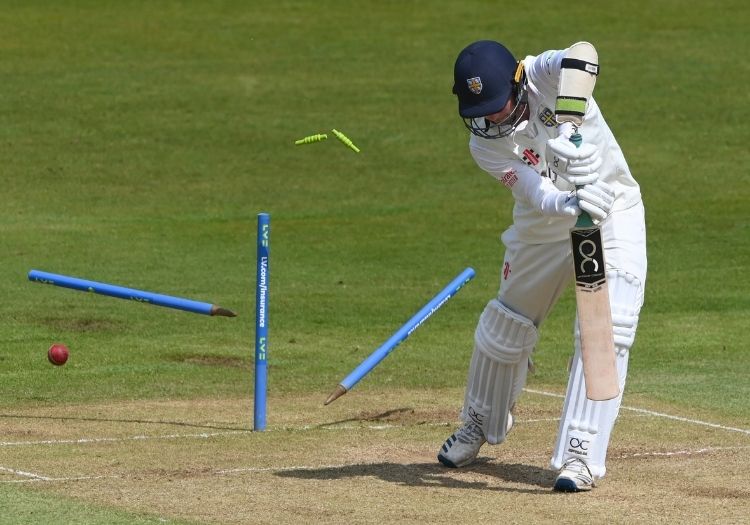 Find out what happened during the LV = Insurance County Championship on Day 2 of Round 8 of the 2021 competition
Group 1
Worcestershire vs. Derbyshire
Worcester (second day of four): Worcestershire 421, Derbyshire 91-3 – Derbyshire trail by 330 runs with seven first runs remaining

Scorecard
Ed Barnard showed better form with the bat before the Worcestershire bowlers made a breakthrough on Day 2 of the LV = Insurance County Championship match with Derbyshire at New Road.
The all-rounder is keen to beat higher than the No.8 and further bolstered his claims with a handsome 90 to take his count for the county this summer beyond the 400 mark.
That's a number surpassed only for Worcestershire by Jake Libby, with Barnard now having collected a first century and over three-fifty innings scoring 414 points with an average of 51.75.
His efforts helped Worcestershire total 421 points, then Dillon Pennington, Joe Leach and Barnard picked up a wicket each as Derbyshire finished 91 for 3.
***
Warwickshire vs. Nottinghamshire
Edgbaston (second day of four): Warwickshire 341, Nottinghamshire 173-3 – Nottinghamshire trail by 168 runs with seven first runs remaining

Scorecard
A fascinating LV = Insurance County championship game unfolds at Edgbaston where Group A leaders Nottinghamshire closed the second matchday 173 for 3 in response to the home side's 341.
Despite losing most of the second session due to poor light and drizzle, any outcome is possible in an irresistible competition between two teams in the heart of the quest for the first two places.
Nottinghamshire designer Dane Patterson finished with 5 for 90 but shared his team's frustration on a happy 52 stand between the Bears, last pair of wickets, Liam Norwell (30 not out, 37 balls, three sixes) and Olly Hannon-Dalby (26, 42 balls, five fours). They relied on the diligence of Matt Lamb (67, 147 balls, seven fours) to secure Warwickshire a third point at bat.
Norwell then troubled Nottinghamshire with the ball, taking all three wickets on the drop including Ben Slater for an authoritative 77 (160 balls, 11 fours, one six).
***

Durham vs. Essex
Chester-le-Street (second day of four): Essex 182 & 263-8, Durham 99 – Essex leads by 346 points with two wickets remaining for second innings

Scorecard
A century-old position between Adam Wheater and Ryan Ten Doeschate saw Essex win a match in their LV = Insurance County Championship clash against Durham at Emirates Riverside.
The visitors contested 99 points with the home side, giving them an 83-point lead to start their second set.
Durham made early forays, reducing Tom Westley's men to 53 for five. However, Wheater and Ten Doeschate combined to take the game away from the hosts with a partnership of 125, creating a substantial 346 point advantage in their attempt to secure their third victory of the campaign.

***
Group 2
Surrey v Gloucestershire
The Oval (second day of four): Surrey 473, Gloucestershire 45-1 – Gloucestershire trail through 428 trails with nine first runs remaining

Scorecard
Gloucestershire, undefeated group 2 leaders of the LV = Insurance County Championship, face a long weekend of struggle to avoid defeat at the Kia Oval after reaching 45-1 in response to Surrey's 473.
On a used pitch which is expected to turn on days three and four, spinner Amar Virdi struck out Gloucestershire captain Chris Dent for 14, shooting towards the center wicket, shortly after first partner Kraigg Brathwaite survived a direct chance to slow down the left owner Dan Moriarty. 24.
Brathwaite stayed on on the 27th when the rain ended play 15 overs early, but Surrey will surely be confident they can impose a victory that would lead them into the contention for Division 1 qualification, with games against Hampshire and Somerset to come up.
Previously, Hashim Amla's 173 on 347 balls, with 16 fours, and a powerful 65 from Rikki Clarke, with two sixes and eight fours, had kept Gloucestershire on the pitch for five sessions.
***
Leicestershire v Middlesex
Leicester (second day of four): Middlesex 295 & 57-1, Leicestershire 136 – Middlesex leads by 216 points with nine wickets remaining for the second set

Scorecard
Seaman Martin Andersson returned his best first-class numbers for Middlesex as his team gained the upper hand on Day 2 of the basement battle in Group Two of the LV = Insurance County Championship.
The 24-year-old right-hand owner, part of a Middlesex bowling attack with an average of 23, took 4 for 27 as Leicestershire was eliminated for 136 in response to 295 by the visitors, for which the keeper of wicket John Simpson finished 95 steps outside.
Ethan Bamber, the 22-year-old fast, won 3 for 36 with Callum Parkinson and Lewis Hill leading the Leicestershire goals with 41 and 39 respectively.
After captain Peter Handscomb refused to apply the call, Middlesex extended their lead to 216 for the lone loss to opener Sam Robson, leg forward Chris Wright.

***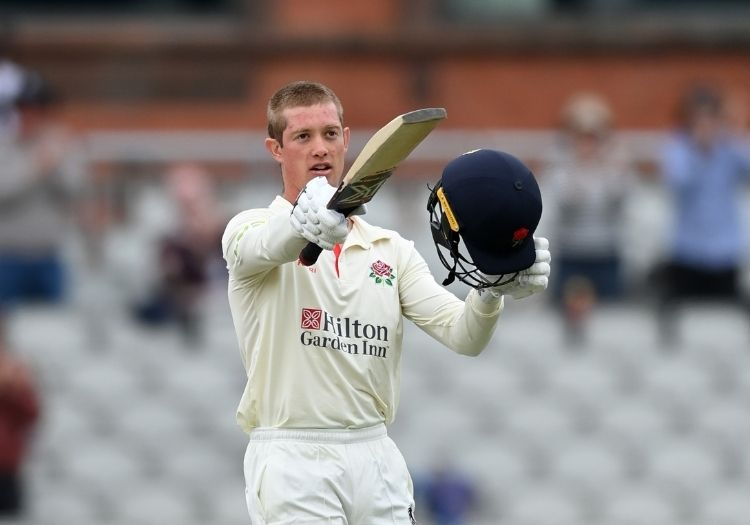 Keaton Jennings completed his first 100 first class since 2018
Group 3
Sussex vs. Northamptonshire
Hove (second day of four): Sussex 175 & 142-4, Northamptonshire 256 – Sussex leads by 61 points with six second wickets remaining

Scorecard
Veteran Gareth Berg made a crucial contribution with bat and ball to leave Northamptonshire well positioned to register their second LV = County Championship win of the season over Sussex.
After conceding an 81 deficit in the first inning, Sussex nearly settled their arrears for a wicket loss before Northants regained the initiative after tea on the second day at Hove.
Left arm spinner Simon Kerrigan picked up Stiaan van Zyl (17) and Travis Head (0) in successive overs as the races dried up and when Tom Clark (13) followed the swinger out of Berg and took was held up at the third slip, Sussex was effectively 17 to 4.
But opener Tom Haines dug with an unbeaten 64 and Ben Brown (34 not struck) counterattacked in the final hour adding 44 for the fifth wicket. Sussex closed 142 for 4, a 61-point lead.
***
Lancashire vs. Yorkshire
Old Trafford (second day of four): Yorkshire 159, Lancashire 350-6 – Lancashire leads by 191 points with four first wickets remaining

Scorecard
Keaton Jennings marked their first century first class since November 2018 as Lancashire tightened their grip on the Clash of the Roses at Emirates Old Trafford on a dominant second day.
The opener's fourth LV = Insurance County Championship 100 for Lancashire was his first against the red ball since England won the Test Series in Sri Lanka two winters ago.
The Rose Rouge started the second day 95 for 1 against 31 in response to Yorkshire's first 159 innings, and went on to reach 350 for 6 against 127, a lead of 191.
Jennings posted 114 of 260 balls and shared 175 inside 67 passes for the second wicket – from late evening of day one to mid-afternoon of day two – with fellow left Luke Wells, who made a 60 of 201 balls.
Please make sure all fields are filled out before submitting your comment!