Centennial shines in PrimeTime | AZPreps365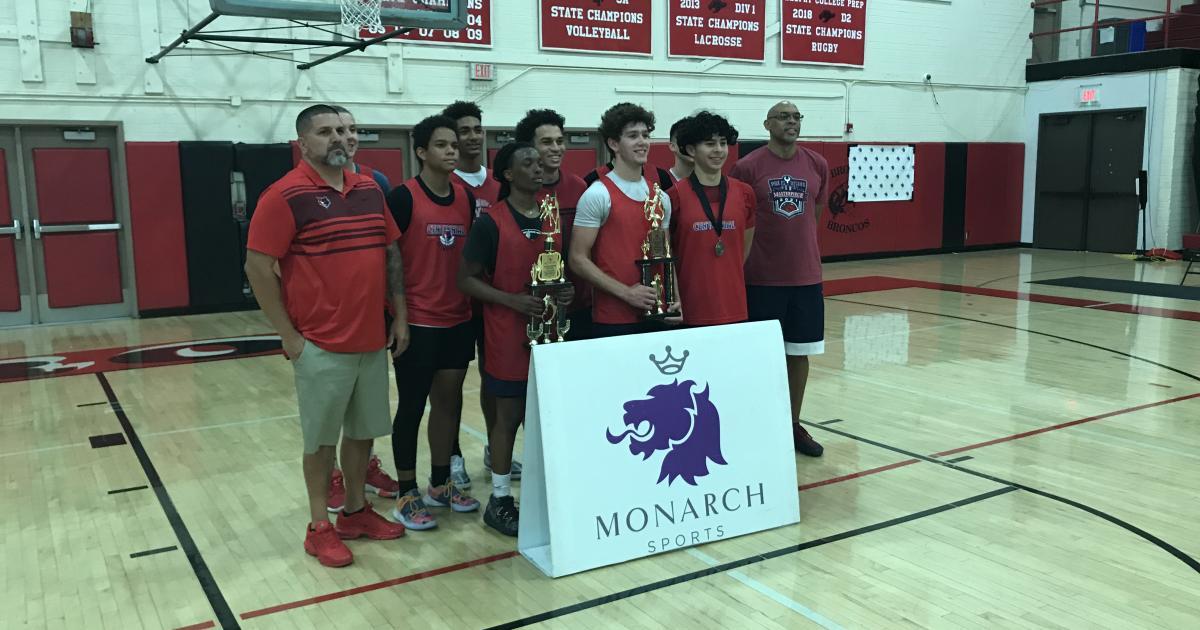 Centennial sports the title trophy from the 10th annual PrimeTime Boys Hoop after beating St. Mary's in the final. (Photo Azpreps365)
Two schools that qualified for their respective conference championship games in March have shown they are worthy of making similar progress in February-March 2022 on Saturday as they meet for the title of the 10th annual hoops tournament for PrimeTime boys at Brophy Prep.
Centennial, last season's 5A runner-up, took a huge lead at halftime and won the defending championship 4A, St. Mary's, 71-55. The Coyotes were punctuated by an excellent performance in the semifinals and final from future senior Jake Lifgren. Lifgren scored 35 points in a 66-61 semifinal victory over Gilbert and added 32 more in the title race. Lifgren was deadly on the outside – a little better in the semifinals where he was scorching three-pointers.
Lifgren was selected MOP (Most Outstanding Player) of the tournament and no one would agree on that point. Lifgren, a 6-foot-2 goaltender, was equally adept at carrying the ball to the basket for points. Centennial built a 38-15 lead over St. Mary's at the half. St. Mary's had a strong run early in the second half, reducing the deficit by 23 points to 42-36 in the first seven minutes after intermission. The margin came back to double digits two minutes later and stayed within that range until the finish.
It wasn't like Lifgren came out of nowhere with his performance. He averaged 22 points per game last winter, leading coach Randy Lavender's team in scoring and helping the Coyotes win the Northwest Region title and a 5A final. He was the region's offensive player of the year and the first-team selection in all regions.
Join Lifgren on the all-tournament six-player squad: Centennial teammate Abe Rangel, St. Mary's guards Garrison Phelps and Jason Fontenot, Perry forward Dylan Anderson and Brophy forward Arman Madi.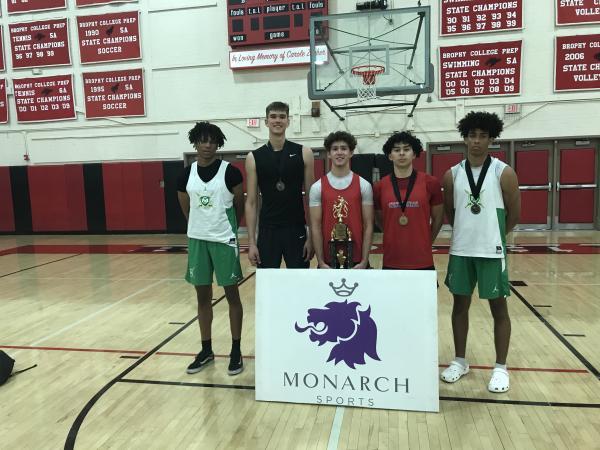 Overall Team of the PrimeTime Tournament: Left to Right – Garrison Phelps, St. Mary's; Dylan Anderson, Perry; Jake Lifgren, centenary; Abe Rangel, centenary; Jason Fontenot, Sainte-Marie. (Photo Azpreps365)
Perry, who lost to St. Mary's in the semifinals, was third, beating Gilbert. Brophy snatched the consolation final by knocking down Sunnyslope.