Assen GP: Track record broken three times in qualifying with Francesco Bagnaia "impossible" to beat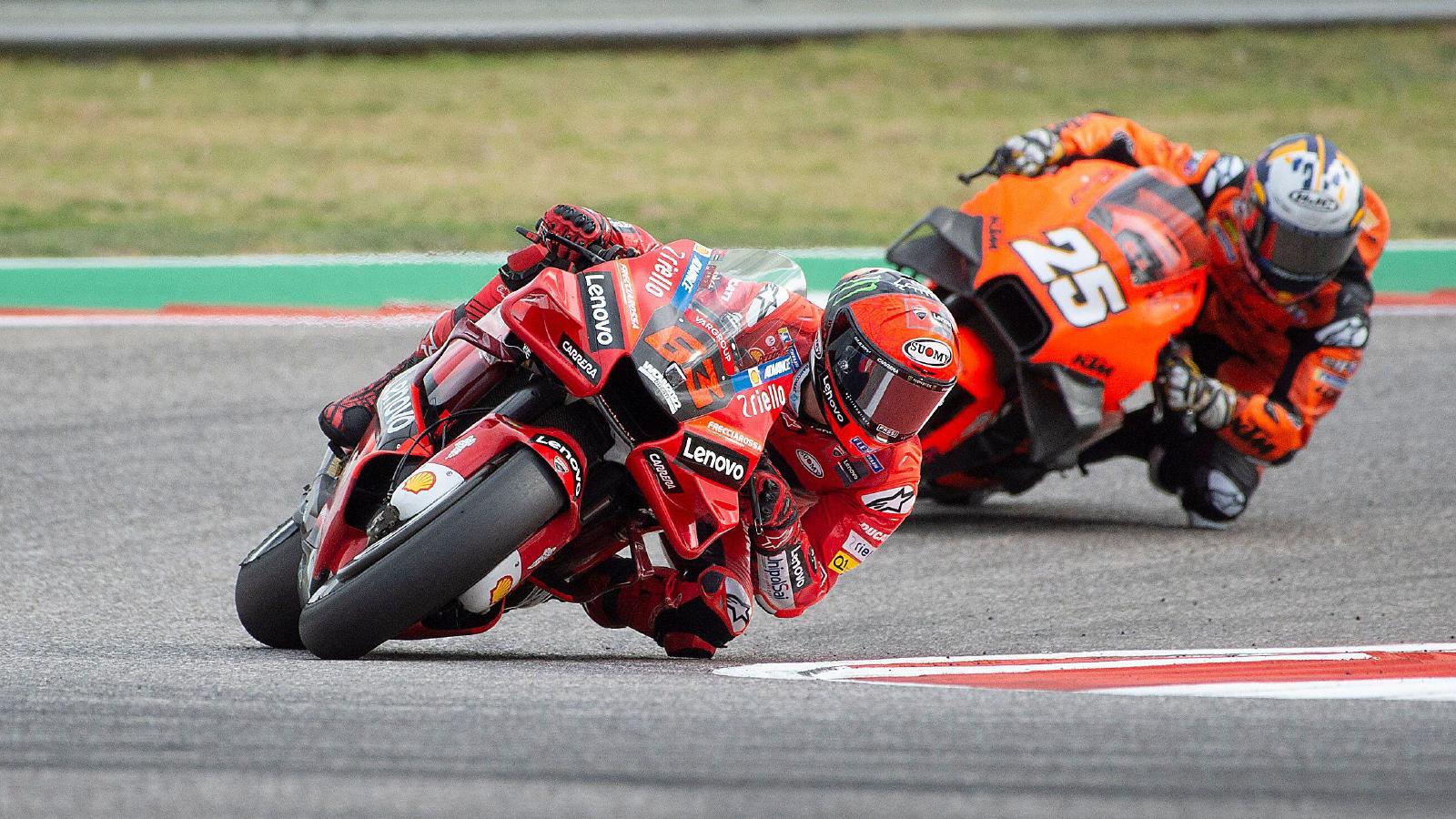 Ducati's Francesco Bagnaia wasn't too deterred by his retirement in Germany last week, with the 25-year-old bouncing back to take pole in Assen.
Going forward didn't go too well for Bagnaia last week as he lost control in Turn 1 and ended up in the gravel, but he will hope for better luck in the Netherlands on Sunday after -midday.
Qualifying began with Pramac's Jorge Martin setting a new track record with a lap of 1:31.708, but Bagnaia stepped up with four minutes remaining to set a new record again with his lap of 1:31.504 good enough for pole. .
And Bagnaia knew it too. The Ducati rider didn't bother going out for one last race after taking provisional pole, with the Italian convinced it was "impossible" to beat.
"Yeah, that's why I stopped in the box, because I said 'do more than that is impossible for me,'" he said.
"If someone overtakes me, it would be good. But I'm very happy with this qualification because this morning I had a lot of trouble being consistent and competitive.
"Thanks to my team we did a good job and in FP4 we found a way of working that helped me a lot with the racing tyres, and also for the time attack, we are still so competitive .
"I'm very happy for that – but more for the step forward we've taken."
Championship leader Fabio Quartararo tried to beat Bagnaia's time on his final run, but a mistake at Turn 5 ruined his chances.
But the Frenchman wasn't too worried and believed that even without the mistake he wasn't close enough to claim pole.
"I'm getting used to fighting with Italian bikes," joked Quartararo, after finishing ahead of both Ducatis and ahead of Aprilia's Aleix Espargaro.
"Still in qualifying, it's more complicated than the previous year to do good qualifying.
"I was really on the edge and the lap I did, I wanted to try the next lap, I knew it was going to be a bit worse. But I'm so happy, I think the front row was the goal for today.
"I think that moment was a little weird because it wasn't really a moment. I just slipped and lost my footing."
READ MORE: History suggests Espargaro faces a tough task to dethrone Quartararo