Announcing the winners of the £ 3million zero emission flight aviation competition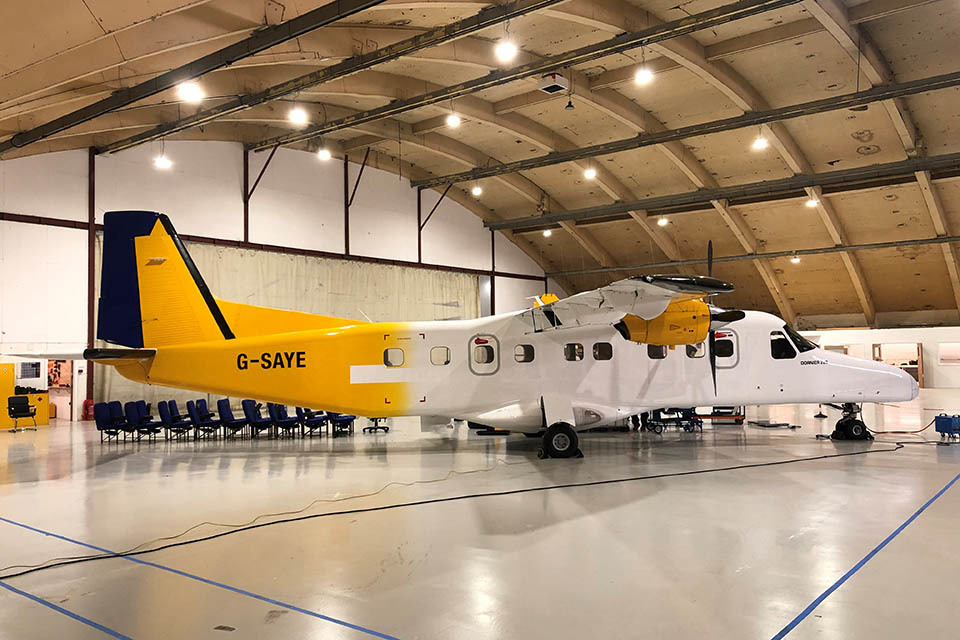 the winners of the latest £ 3million aviation zero fund announced, including wireless charging for airplanes and exchangeable aircraft batteries
The projects will help UK airports manage new types of electric and hydrogen aircraft
builds on the UK's ambition to be the world leader in sustainable fuel production, following a £ 15million fund for one-of-a-kind power plants announced earlier this year
Transport Secretary Grant Shapps announced today (September 29, 2021) the winners of the latest £ 3million competition to make zero-emission flights a reality.
Winning projects include wireless charging for electric aircraft, interchangeable battery packs to minimize flight turnaround times, and state-of-the-art refueling tanks to safely and efficiently refuel future flights. .
The 15 successful projects received a share of more than £ 700,000 to help advance innovative research and technology, which can help UK airports manage new types of electric and hydrogen-powered aircraft.
Transportation Secretary Grant Shapps said:
As the world reopens after the pandemic, it is essential that we invest in greener aviation as part of our transport decarbonization agenda.

Funding for these breakthrough projects will help reduce carbon emissions, create jobs and move us closer to our goal of operating zero-emission flights.
Today's funding is part of the government's commitment to the Prime Minister's Ten Point Plan for a Green Industrial Revolution, with a £ 3million commitment to airport infrastructure research for zero flights show this year.
Aviation Minister Robert Courts said:
As an island nation, aviation is critical to our future growth and plans to build back better and more environmentally after the pandemic.

With COP26 around the corner, we're stepping up our efforts even further by funding the technology that unlocks the flights of the future.
Earlier this year, the UK government expressed its ambition to become a world leader in the production of sustainable aviation fuel, by launching the £ 15million Green Fuel, Green Skies competition and publishing a consultation proposing to make mandatory use of sustainable aviation fuel in the UK from 2025.
Val Miftakhov, CEO from ZeroAvia, said:
We are delighted to have successfully completed the Zero Emission Flight Infrastructure Project and to have the opportunity to show how critical these projects are to the future of zero emission aviation.

In the future, we believe that there will be a hydrogen-electric engine in every aircraft as this is the only viable way to deliver truly zero-emission aircraft and to tackle the growing climate impact of the global economy globally. industry. When we put our first hydrogen-electric powertrains into service in 2024, operators need to be able to power their planes with low-carbon hydrogen, and today's announcement is a big step in that direction.
Nicola Yates OBE, CEO of Connected Places Catapult, said:
Connected Places Catapult is delighted to welcome these 15 innovative projects to the TRIGONOMETRY: zero emission flight program. The progress made in this sector to enable sustainable air transport is exciting and an important step for the UK's successful transition to net zero.
This funding is the latest in a series of initiatives aimed at reducing flight-related emissions and consolidating the UK's position as a leader in green aviation.
Part of the Prime Minister's Ten Point Plan, the competition supports the early development of pioneering facilities in the UK capable of delivering more than 70% greenhouse gas emissions savings, on a cycle basis. of life, by turning materials such as everyday waste into jet fuel.